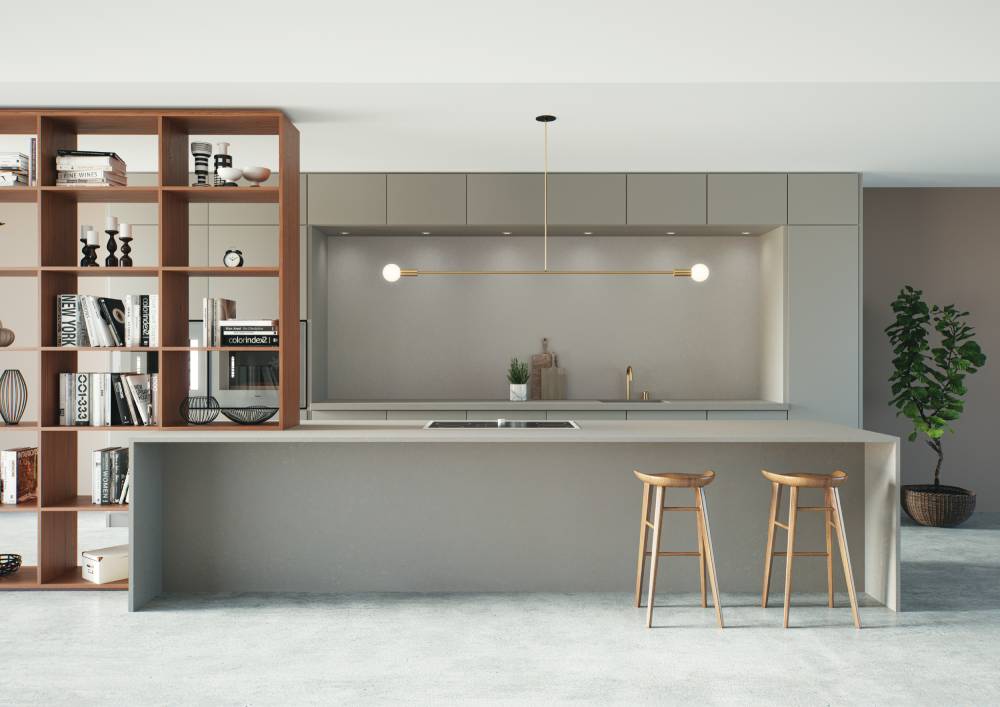 With the kitchen being the heart of the home, not only is it a place to eat and drink, but it's also a place to relax and entertain. We've all spent countless hours talking and laughing with friends and family, whilst preparing a home-cooked meal or enjoying a nice drink after a long day at work. With that being said, the space should be a place that truly suits your style and is designed effectively to meet your needs.
As with any project, renovating a kitchen takes time and careful consideration to create your dream design. One of the most successful ways to do this is by coordinating your renovation through simple techniques. Once you have a general idea of the design, it's time to move one step closer to your truly breath-taking kitchen.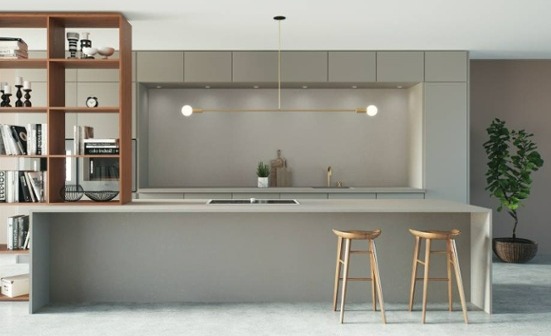 Initial key steps
Perfect your style
Carefully consider your layout
Choose your colour scheme
Make sure measurements are taken accurately
Work out the budget
Finalise a timeline for completion
Decide if you will hire a building team or do it yourself
Prepare the kitchen for installation
What style suits you
When it comes to creating your dream kitchen, firstly decide on what style you want it to be. What reflects your personality and what setting would you want to spend most of your time in? This could be a traditional, modern, Nordic, eclectic, farmhouse or even industrial style kitchen. But if you're still not quite sure what your style is, why not try our style quiz today and get inspired!
Worktops
Once the style has been chosen, you can bring elements together and infuse them with the specific design. The worktop is usually the centrepiece of the room and key to any beautiful kitchen redesign. Coordinating the rest of the space to reflect the design details of the work surface is a way to exceed all expectations.
Selecting the right worktop should be prioritised to create an idyllic setting, that will provide a positive environment to inspire and energise. We spend so much time in our kitchens and that time should be enjoyed. Work surfaces should not only be aesthetically pleasing but also practical. Caesarstone's Pebbles Collection offers a unique, natural look and feel whilst still providing the same durability at a great price point. You can request a sample to experience the beauty of our collections from the comfort of your own home.
Visualise layout
How do you envision yourself in your beautiful new kitchen? Does the sunlight beam through onto your luxurious surfaces? Is there space to freely move around the furniture? However you may imagine your new kitchen, the layout will play a huge part so it's crucial to get this right. Whether a kitchen island is a priority or you have a smaller space to configure, then this should be incorporated into the initial planning process.
A seamless style
When renovating your kitchen, you will want the style to seamlessly flow throughout, cabinetry included. As they often sit below the worktop, the colours and design should complement each other. For example, a 1004 Stoneburst surface may pair well with dark grey cupboards to contrast the surface's subtle grey veining or light browns offering a more natural, earthy feel. It may be a good idea to decide upon cabinet style and colour early on in the process, as this may impact the overall look and layout.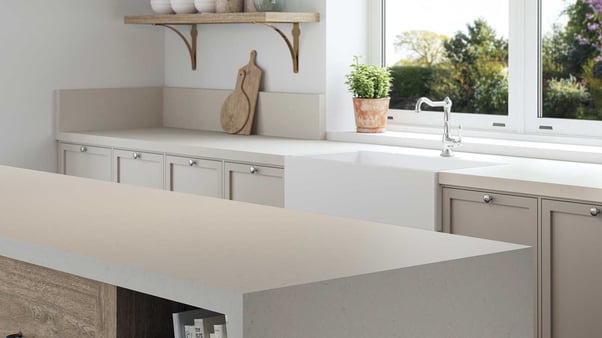 Considering colour
Colour is everything when it comes to designing a room. Ensuring the colours flow from the flooring, to the cabinets, to the worktop will make sure the room is pleasing to the eye. You may also want to consider lighting and how much natural lighting fills the room to really accentuate your chosen colours. If the kitchen does not have much natural light, then it might be best to opt for a lighter colour scheme to brighten up the room.
Get started on coordinating your kitchen renovation,

download our swatch book

today.
Topics