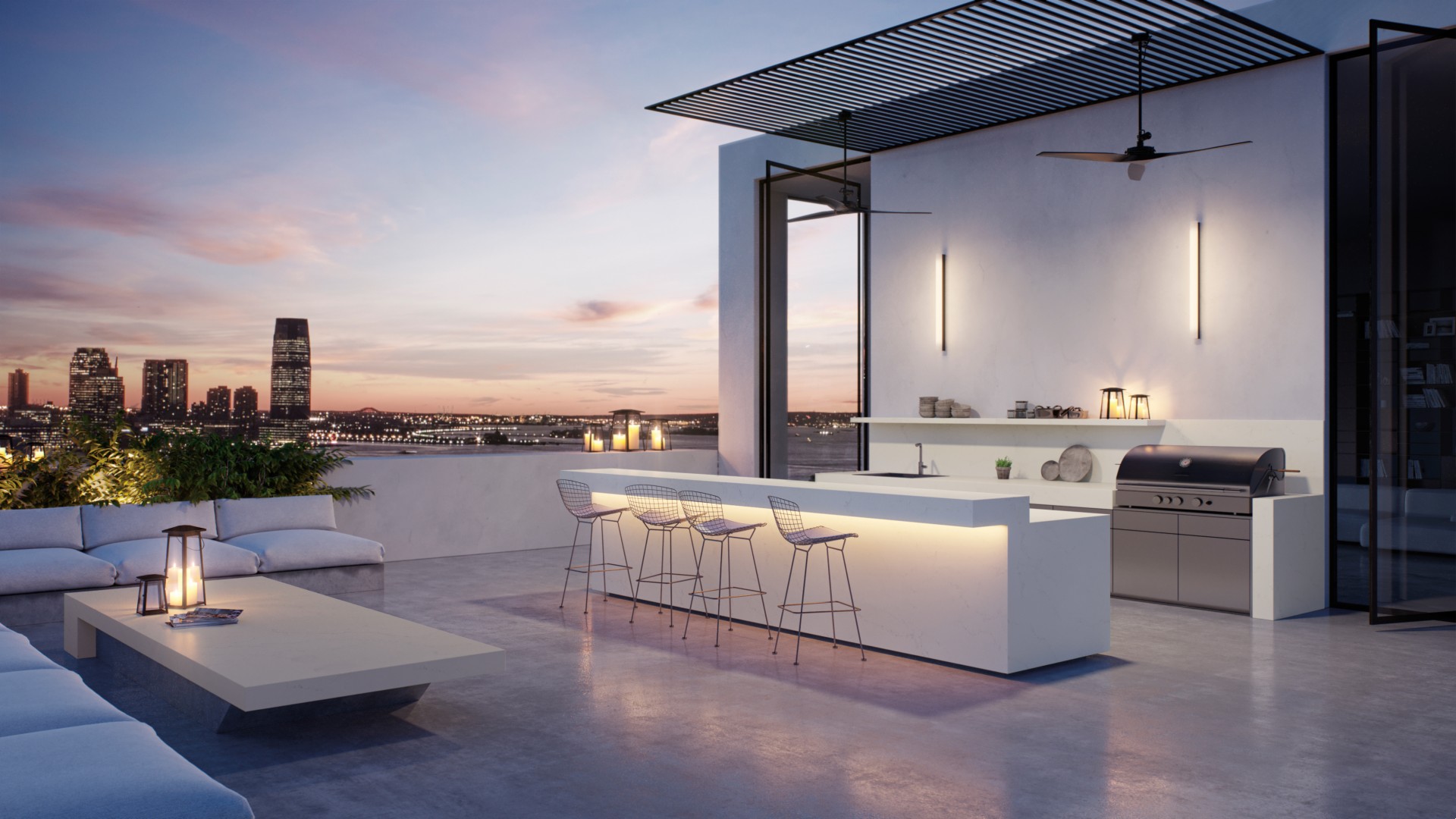 The days get shorter, the nights get longer and the temperature drops, but that doesn't mean we have to say goodbye to dining outdoors. In fact, the whole experience can be made magical for both you and your guests.
With the appropriate outdoor dining set-up, your outside space can be transformed into a winter wonderland for a season full of entertaining with friends and family. Not only will you be able to make the most of the space all year round, but you'll have a beautiful outdoor sanctuary to escape to even in the blustery weather. Being outside can do wonders for your mental wellbeing and as the darkness lingers a little longer each day, having a dedicated space to be at one with nature will be a welcome addition to your home.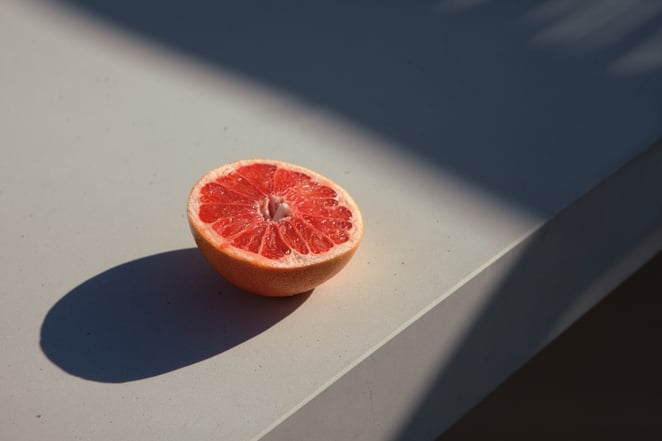 A practical solution
When designing your outdoor space, practicality needs to be considered. A durable and easy-to-clean kitchen worktop should be your first port of call, the space you'll be preparing the-full-works hot chocolates with marshmallows and whipped cream, brewing your very own festive mulled wine and pouring delicious glasses of creamy Baileys. Whatever your festive tipple or delicious delicacy, your work surface will certainly need to withstand not only harsh weather conditions but also the unavoidable spillages that come with hosting beautiful banquets.
Caesarstone's Outdoor Collection
Recognising the love for dining outside, Caesarstone launched their Outdoor Collection of luxury kitchen worktops. Whilst all of Caesarstone's worktops are non-porous, durable, scratch, stain, mould and mildew resistant, their range of outdoor surfaces have been tested to ensure they withstand the intense weather conditions of the UK. Not to mention, Caesarstone's Outdoor Collection have a ten-year warranty, meaning you can admire the glory of the winter sun as it reflects off the breathtaking surfaces worry-free.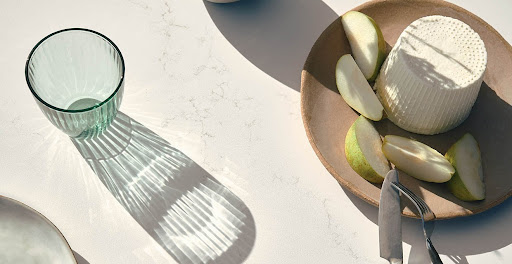 Surface Spotlights…
405 Midday
First of the three Outdoor Collection quartz worktops, 405 Midday is a charming white concrete aesthetic that sits beautifully against tiling, stone or decking. The sleek, sophisticated allure that this design achieves will have your guests in awe as they dine in your winter space.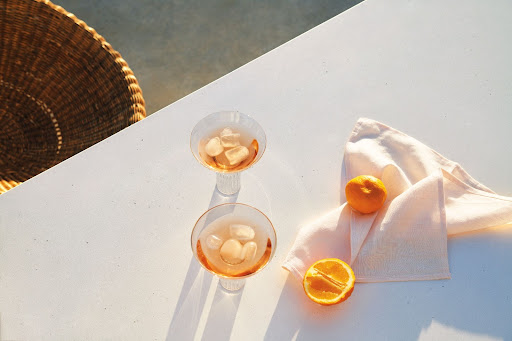 405 Midday
406 Clearskies
The next piece within Caesarstone's outdoor range is the more contemporary, pale grey concrete look of 406 Clearskies. For those looking to accomplish a more urban outdoor experience, the raw beauty of this industrial style worktop will ooze minimalistic elegance.
515 Palm Shade
The third quartz worktop within the collection is of a more traditional, classic design. 515 Palm Shade achieves the look of white marble with a subtle warm, intricate veining detail. This exquisite artistry will be the perfect accompaniment to your outdoor wonderland, curating a space that your dinner guests are sure to enjoy.


Experience the breathtaking intricacies of Caesarstone for yourself and request a sample, helping you achieve your dream outdoor space.
Topics