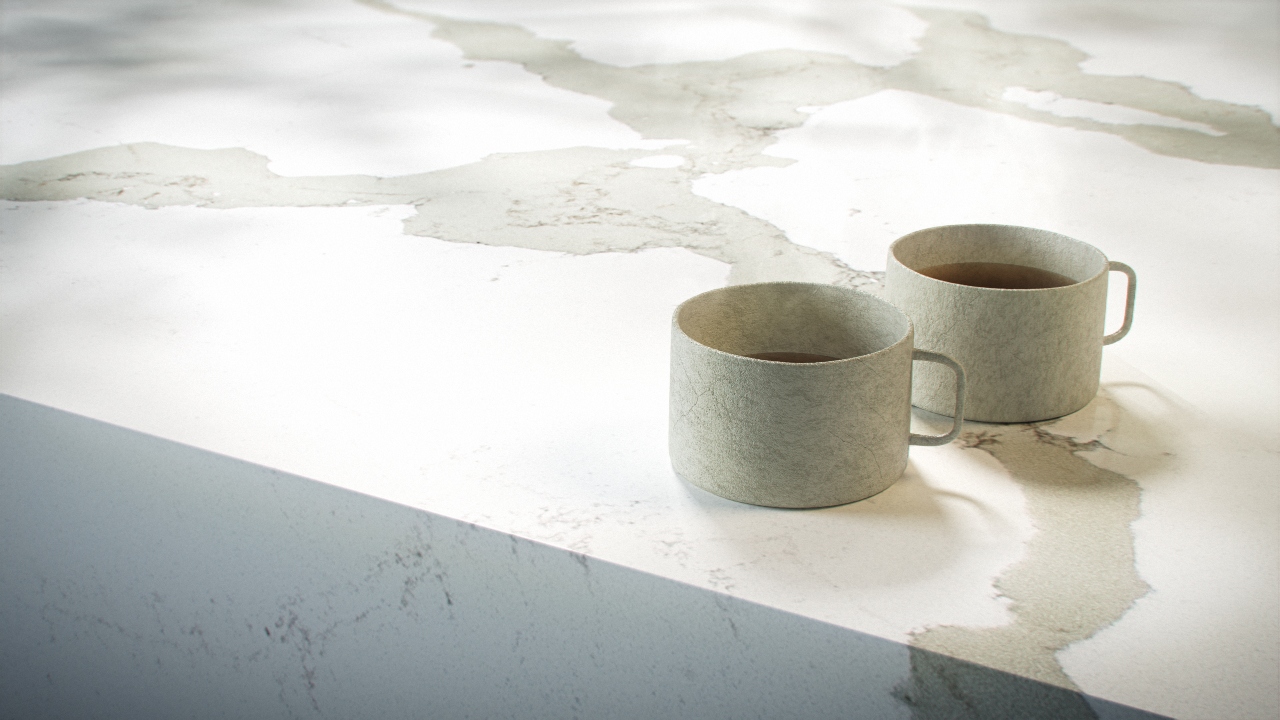 As we explore the upcoming kitchen trends, it's worth remembering that our kitchens have become more important than ever before.
2020 was the year that reshaped kitchen design; they're now multi-functioning spaces which shape up as offices, classrooms, gyms, the settings for virtual date nights and zoom celebrations, but most importantly they afford the sanctuary of home. This year's vogue interiors encompass all these newfound desires.
1. White Kitchens
White kitchens epitomise freshness and cleanliness, all the while creating the feeling of spaciousness and openness. We're all craving this ambience in our homes and bright white kitchens really do provide a secure haven. All-white kitchens offer a timeless look that can be customised and accessorised to represent your personality and be adapted easily as your tastes change.

2. Marble
Luxurious and sophisticated, marble is the essence of haute couture. For surfaces with greater longevity and enhanced practicality, quartz marble surfaces are the ideal choice. Marble evokes a timeless glamour, a true sense of luxury and serenity that can be utilised in almost any style of space, from the decadence of Art Deco to the raw beauty of a modernist scheme. Explore our favourite surfaces for more inspiration...

3. Wood
We've all embraced a love for nature over this past year, and it's definitely reflected in the trends for 2021. Wood is being embraced as a major part of the scheme with stripped back wood cabinetry, or more subtly, in accessory accents within the room. From trusted oak to the added depth of walnut, to the more minimalist birch, choosing the right materials will lend an added ambience to your kitchen.

4. Colour Splashes
Neutral kitchens are being given a playful lift with colour injections; painted islands, colourful appliances and accessories are used to add focal points within the room. Combining fashion with practicality will add the finishing touches to your design. Find out how best to get splashes of colour in your white kitchen...
5. Minimalist Design
Sleek minimalism is being incorporated within the warm palettes that are being embraced. Clean cut lines, clever storage without handles and hidden appliances maximises the feeling of simplicity and serenity within the kitchen. This brighter approach to urban design will elude to the ever popular industrial kitchen trend whilst maintaining a bright and airy kitchen.
6. Larders
With our increased desire for optimal storage has come the resurgence of the pantry. Bespoke joinery allows for the use of every nook and cranny, meaning more room for all of that baking equipment we've accumulated over lockdown. Maximise the potential of your kitchen by utilising clever space-saving cabinetry.
7. Integrated Home Offices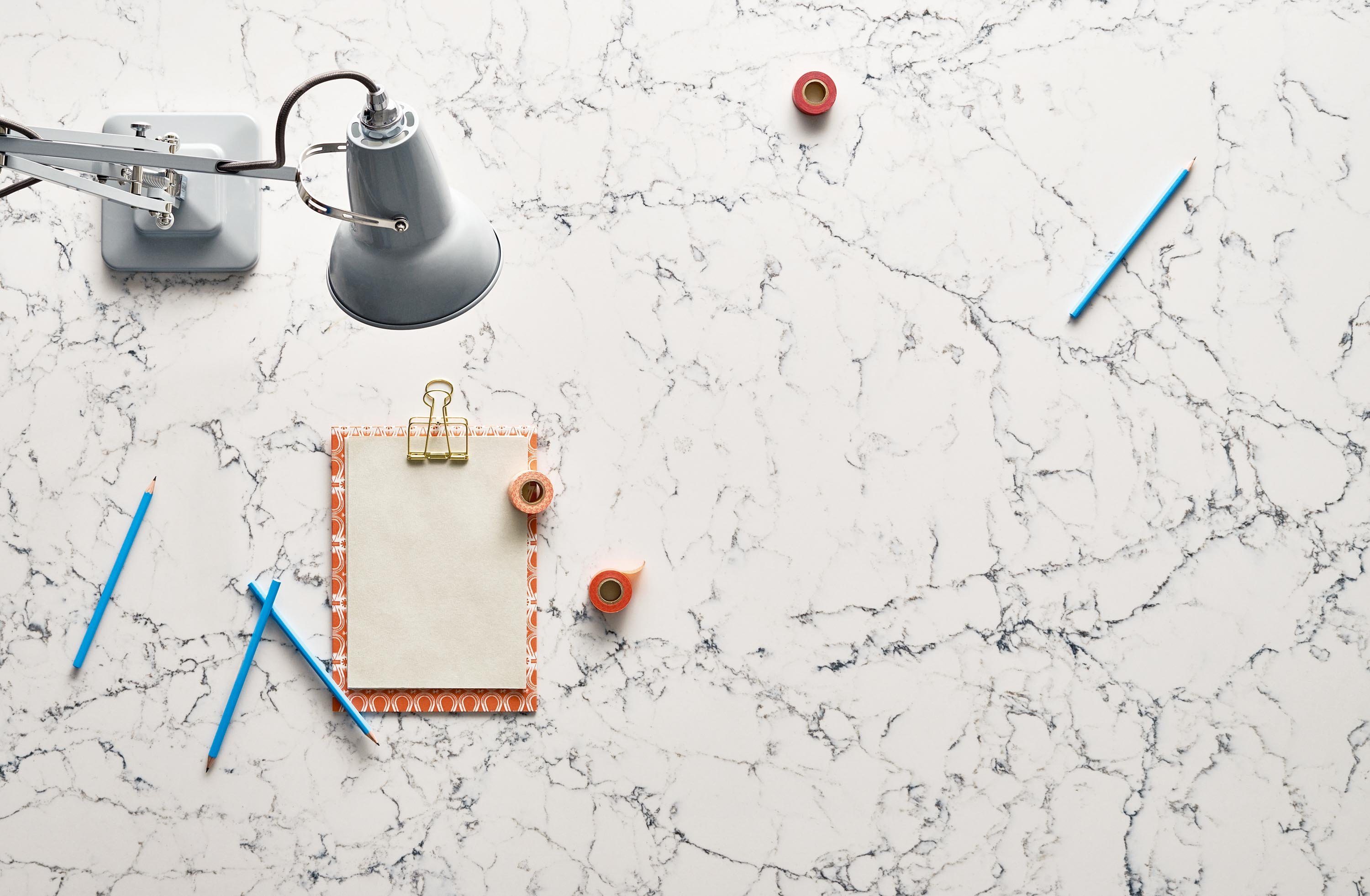 Working from home looks set to be part of our lives for the long term, with many of us anticipating a change in work routine to incorporate some home working to be part of the new normal. So islands and desks built into kitchen design are now an important factor of consideration when planning a renovation. Think beyond the primary function of the kitchen as a space to cook and eat, to make sure it really is a space for all.

8. Go for Gold
Gold is the colour of the year when it comes to taps, knobs, handles and accessories. Add a touch of opulence by upgrading the 'jewellery' of your kitchen. We especially love the Pronteau by Abode Prothia Swan Slimline 3-in-1 Tap which also give you the benefit of instant steaming hot water.

9. Broken-Plan
Whilst open plan is set to stay, there is more definition being given to the individual zones within a room, with screens and furniture being arranged in order to give each space a cosier feel. Broken-plan cleverly combines the practicality and spaciousness of an open-plan kitchen-diner, whilst offering the homeliness and comfort of smaller, more intimate spaces.
10. Cleanliness Considerations
As we become more aware of what we're bringing into our homes, cleanliness is back at the forefront of design considerations. Considered positioning of accessible sinks and utility spaces are becoming pivotal to design, affording 'mud zones' and even a pet shower area so that the whole family can leave behind the dirt from those muddy walks before coming back in the home. They can also serve as an area to sort and disinfect shopping before bringing into the kitchen.
Compile your ideal white kitchen with our interactive quiz...
Images source: Caesarstone
Topics