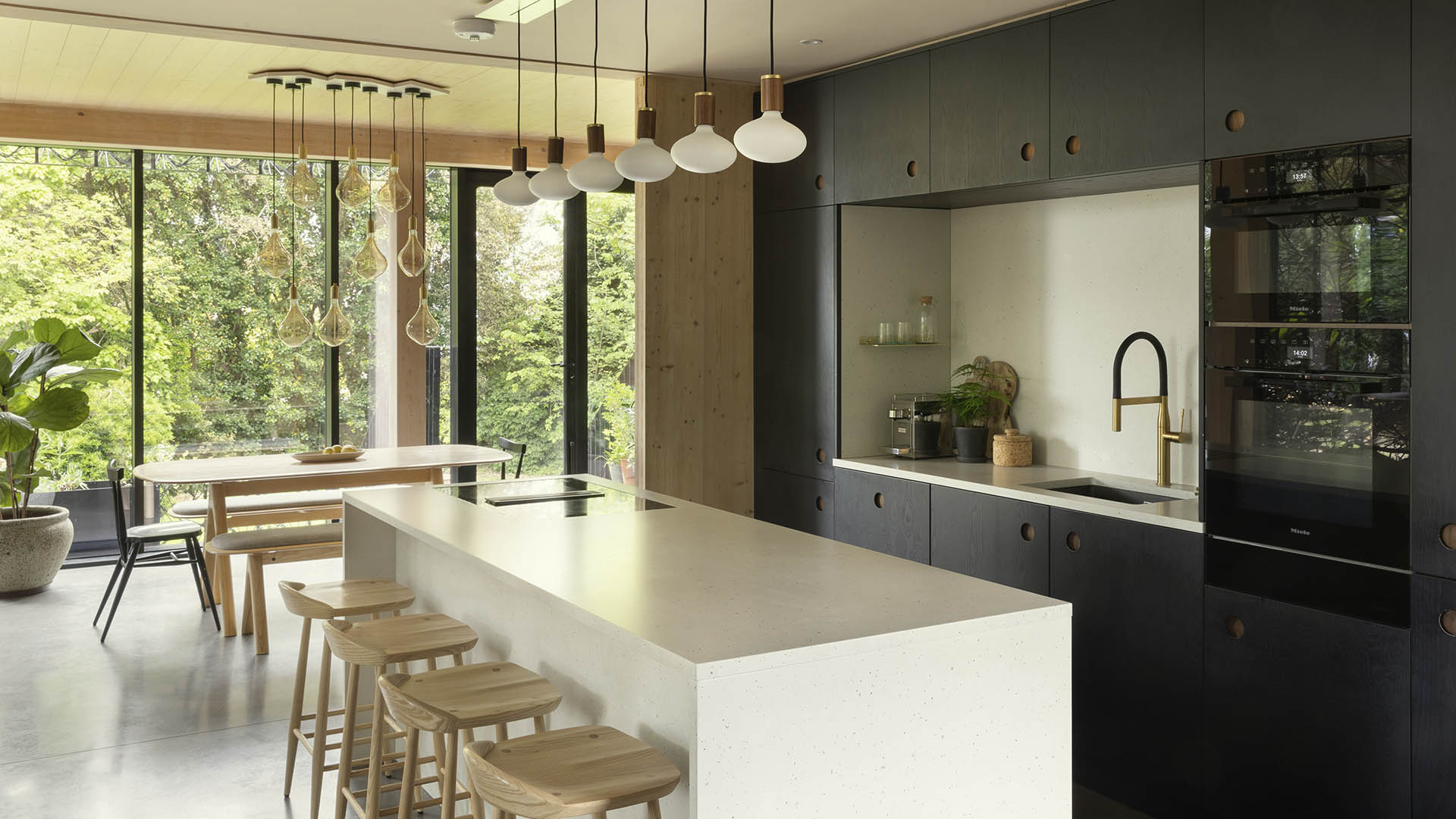 A minimalist kitchen that celebrates its natural surroundings
When the life and work partners behind Giles Miller Studio, Sarah-Jane and Giles Miller, came across a hidden plot of land on the site of an old nunnery in Kent, they were instantly taken with its verdant location. The Studio chose this spot, which sits 100m from the cliffs and sandy beaches of Broadstairs, for their first residential property, titled: Woven. The house breaks down barriers between its internal spaces and the glade of trees that surround it through a unique sculptural facade which invites nature to grow up the outside of the building whilst also being visible from within it.
Inside, the open-plan downstairs features a sleek, black kitchen centred on a Caesarstone 4601 Frozen Terra waterfall-edge island. The surface's classic, neutral-coloured canvas is embellished by glimmers of black basalt and translucent grey, fusing the playfulness of terrazzo with the robustness of concrete. The stripped-back and organic palette of Frozen Terra, concrete flooring, blonde wood, and black steel-framed floor-to-ceiling windows ensures a seamless connection with the outside world.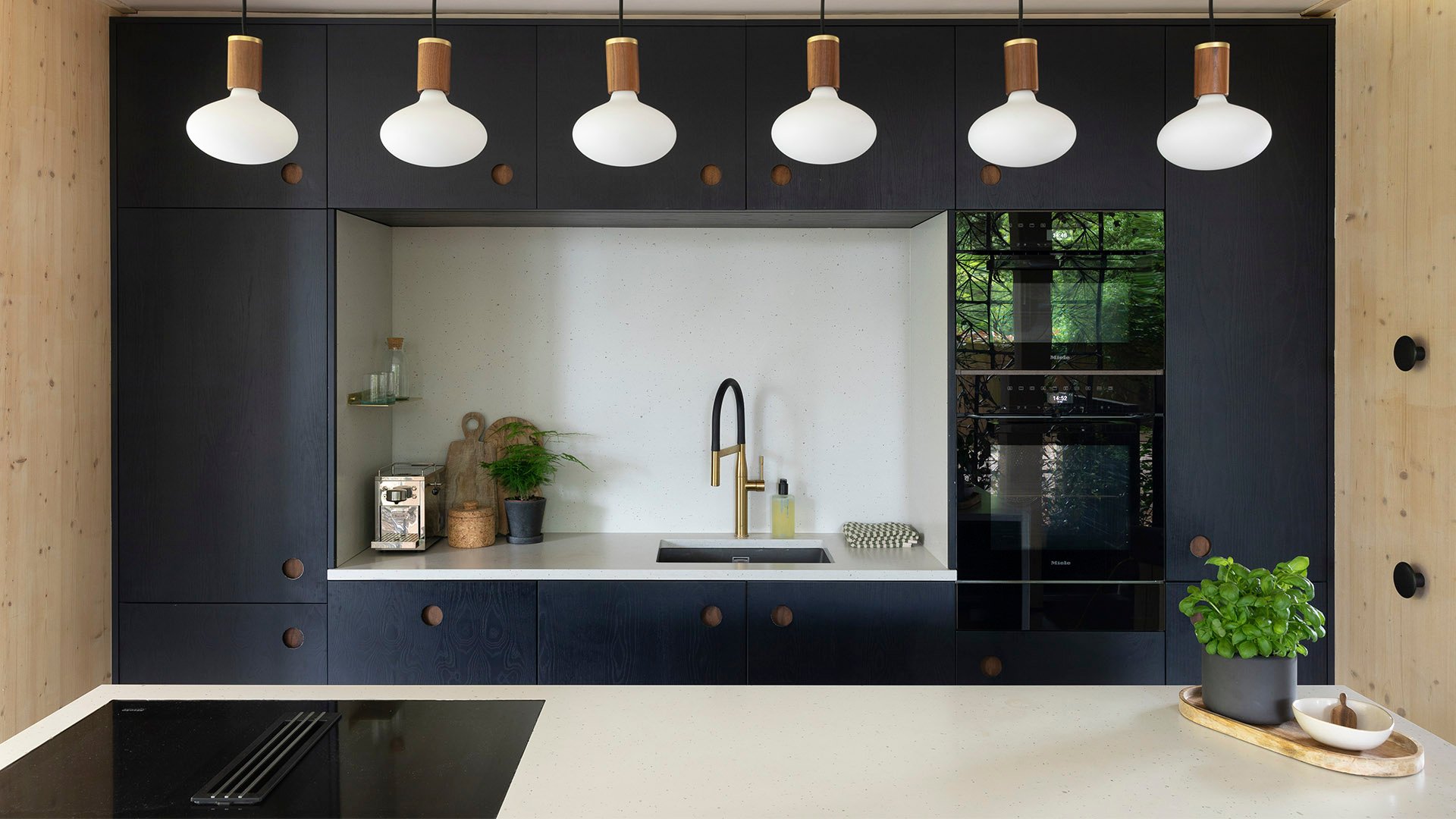 The kitchen forms the nucleus of the house, meeting visitors as they enter the space and presenting an opportunity to sit and relax at bar stools whilst food and drinks are prepared. Giles Miller explains: "We wanted a kitchen that felt clean and clear, with an emphasis on tactility and depth. The project has a focus on materiality and timelessness, so the aim was to find materials that could stand alone in respect to their character and contribute to the harmonious palette of texture that you feel inside the house."
When it came to the kitchen, the studio turned to Caesarstone surfaces for their long-lasting, low maintenance qualities and for Caesarstone's belief in symbiotic sustainability. Miller continues, "we wanted to work with conscientious brands who could produce materials that will last, both in terms of durability as well as stylistically. Caesarstone's Frozen Terra design has a modern feel with the depth of particles which we were attracted to. Not only does it bring added visual character to the space, but it is also very forgiving functionally in terms of cleanliness and durability. The Caesarstone surfaces have made a huge contribution to the space, playing the perfect balancing act between quiet functionality and delicately impactful character."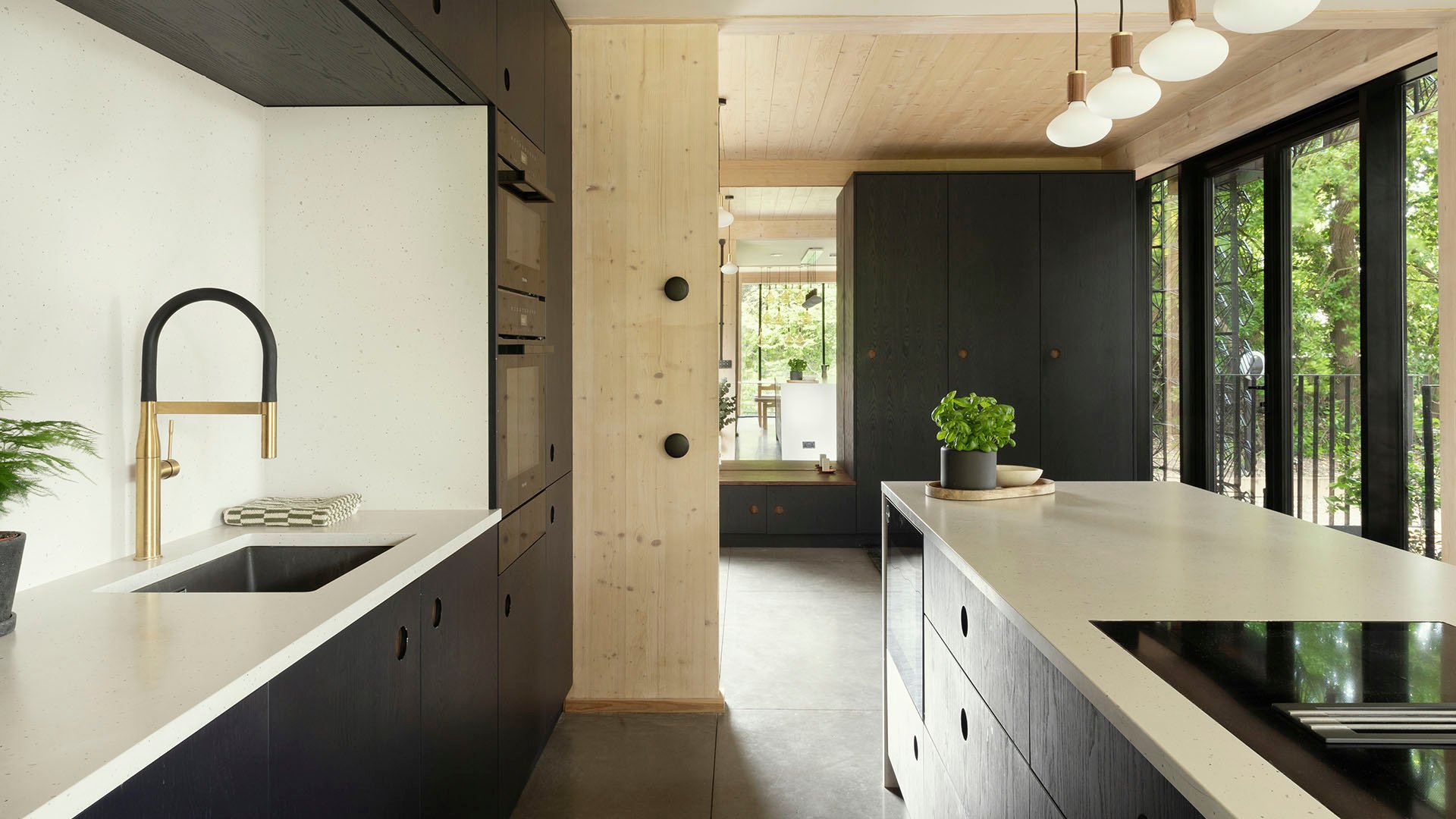 The kitchen is intended to be a place of social interaction and fun, whilst also retaining a feeling of minimalist yet warm serenity. The materials were chosen with that in mind. Miller says, "the Caesarstone surfaces are the main focus of the kitchen, providing the island as well as the backsplash, so they define the room and the overall first impression of the house. They perform their role perfectly, with a beauty and timelessness which we always hoped for."
The kitchen features Miele appliances with EcoPower technology and kitchen fittings by Grohe which work to actively conserve water. Tala lighting provides design-led, sustainable illumination that's gentle on the planet. Each brand included in this project was carefully chosen for its ability to produce products which will last. In this vein, Caesarstone offers a lifetime warranty, ensuring longevity and cementing its surfaces as an unparalleled one-off investment in style, substance, and quality.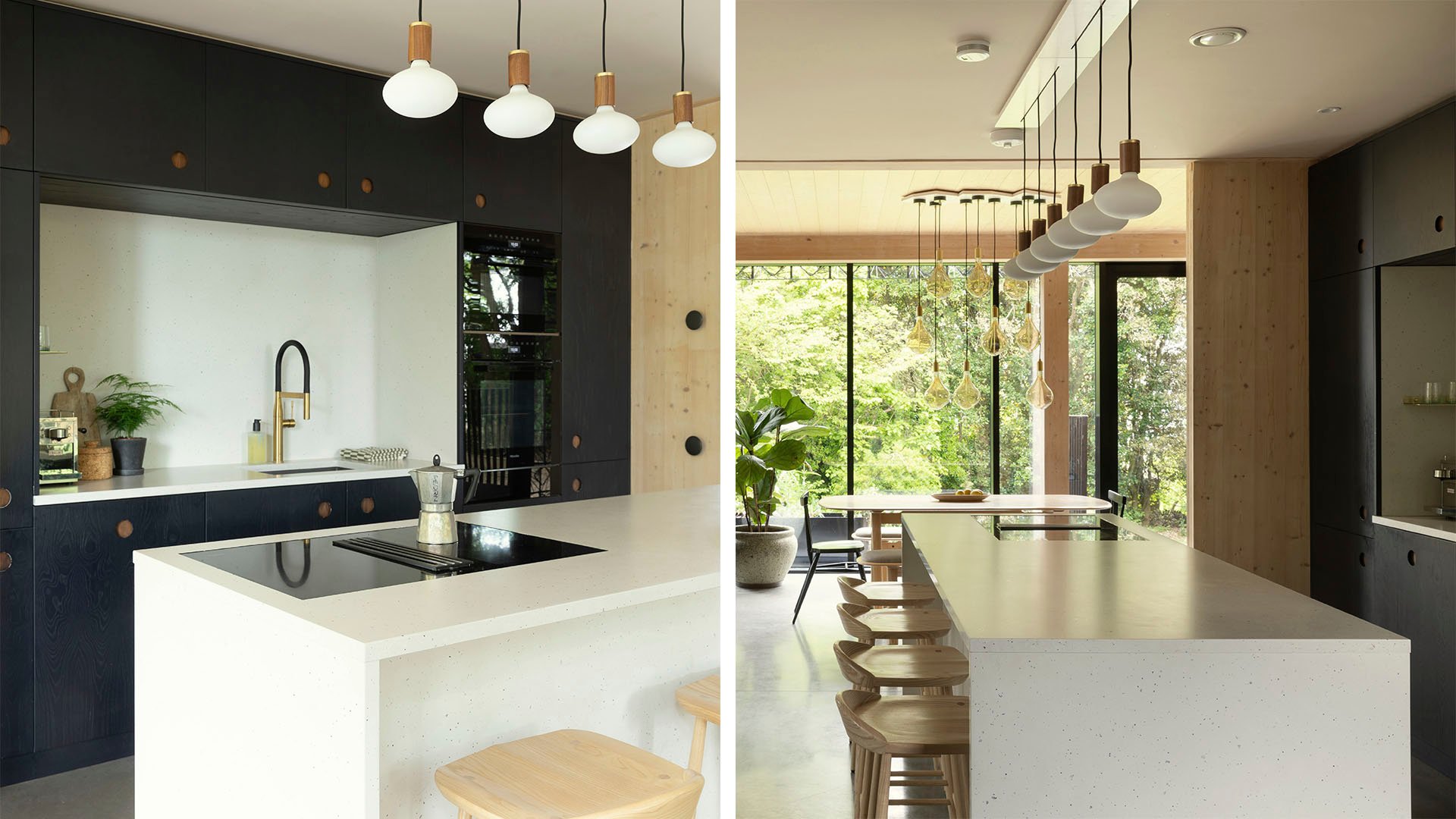 Looking for more inspiration? Start designing your dream kitchen today by browsing the Caesarstone virtual Kitchen Worktop Visualiser – an interactive tool that helps you see surfaces in a 3D space, in your choice of style and layout. By combining creativity and quality materials with Caesarstone, you can curate an eye-catching and highly functional kitchen that you'll adore spending time in.

Photography: Rachel Ferriman
Interior Styling: Alma + Midori
Topics