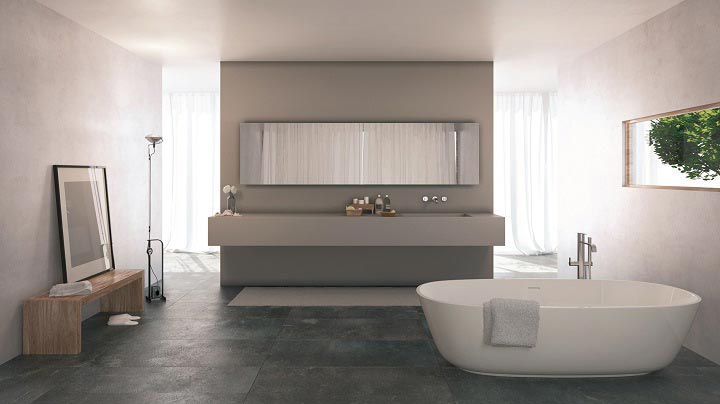 Planning your bathroom should be carefully considered, yet quite often it is a room that is commonly overlooked. Many homeowners put so much emphasis on their kitchen or living room as these serve much more of a social function. However the bathroom is the room where you start the day, getting ready for the day ahead, and where you finish the day, relaxing after a long hard day.
Following a similar process to our planning your kitchen guide, the first step in bathroom planning is to decide how and who will be using the room. The bathroom is a very personal space and must reflect the priorities of the user. For example, is it a main bathroom where the whole family will use it on a daily basis, from showering in the morning to bathing in the evening. Is it an en-suite bathroom where only the adjoining bedroom's occupants will use? Or is it a downstairs bathroom where it will be mainly used by guests, meaning it will be used less often and decorated to a high standard to impress guests.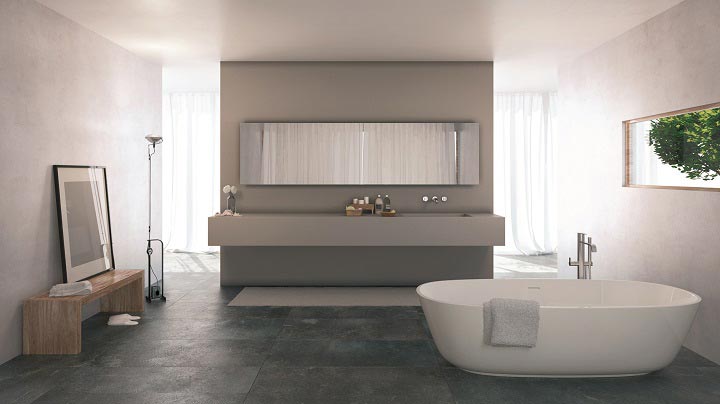 No matter where your bathroom is located within your house, it should be warm and inviting, and the décor and furniture should reflect this. 2014 has brought evolving trends with it, introducing a classic minimalism. Homeowners have an abundance of inspiration around them which is reflected in some of the stunning bathrooms out there.
To help design your bathroom, it is often beneficial to divide the room into three main areas; the washing area (sinks, storage etc), the bathing area (bath, shower etc) and the sanitary area (toilet, bidet etc). There are many reasons to do this, for example taking into account drainage pipes and where they lay in relation to the room e.g. where they enter/exit. Hygiene is another factor, where sometimes homeowners don't like to have the washing area directly next to the sanitary area and like a clear gap between them. Another reason is space in the room. It is important to plan where you want each area so it fits with the layout and existing pipework.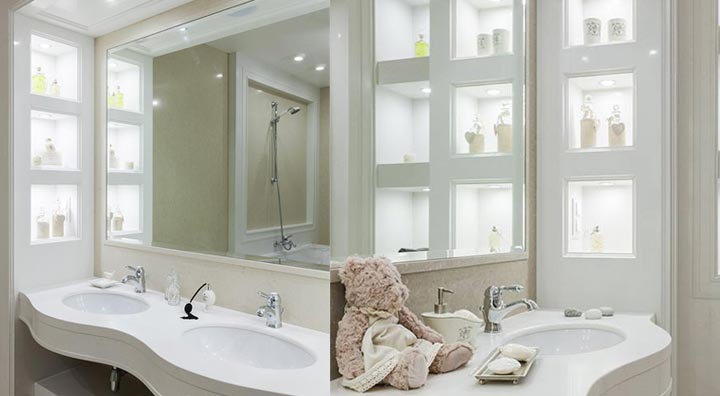 Regarding current trends in bathroom planning, as mentioned previously a minimalist trend is proving popular among homeowners, offering clutter-free, elegant, warm surroundings in which to unwind from everyday life. Frameless showers or wet rooms are ever more common in today's bathrooms, as the uncomplicated all glass appearance is minimal yet striking. Popular colour palettes for bathrooms include whites, greys and earthy browns. Caesarstone's Classico Collection features a comprehensive range of these tones and are often used to great effect in creating luxurious minimalist bathrooms.
Caesarstone quartz worktops are designed to offer a practical, hygienic and environmental-friendly solution for moist and humid surroundings. Their non-porous nature makes them resistant to water and thus to mold, mildew and bacteria, making them ideal for use in bathrooms.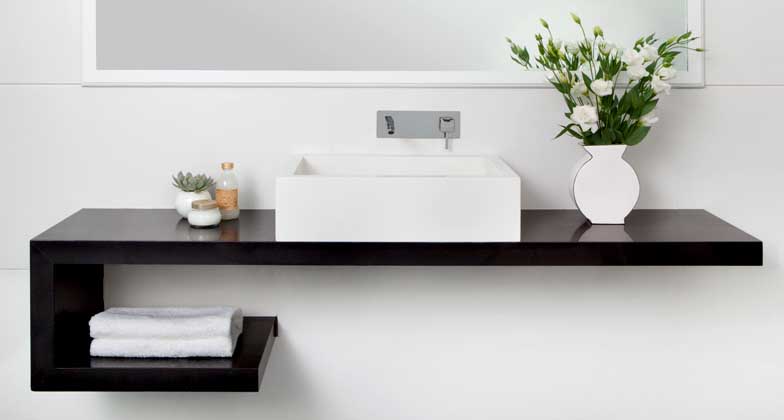 Our new Supernatural Collection features nature-inspired designs, with earthy, muted tones and delicate veining throughout giving the luxurious look of marble, but still with the benefits of quartz. Calacatta Nuvo 5131 was only introduced in early 2014 however its subtle, creamy tone combined with elegant veining has proved a success with homeowners and interior designers when planning bathrooms.
Topics