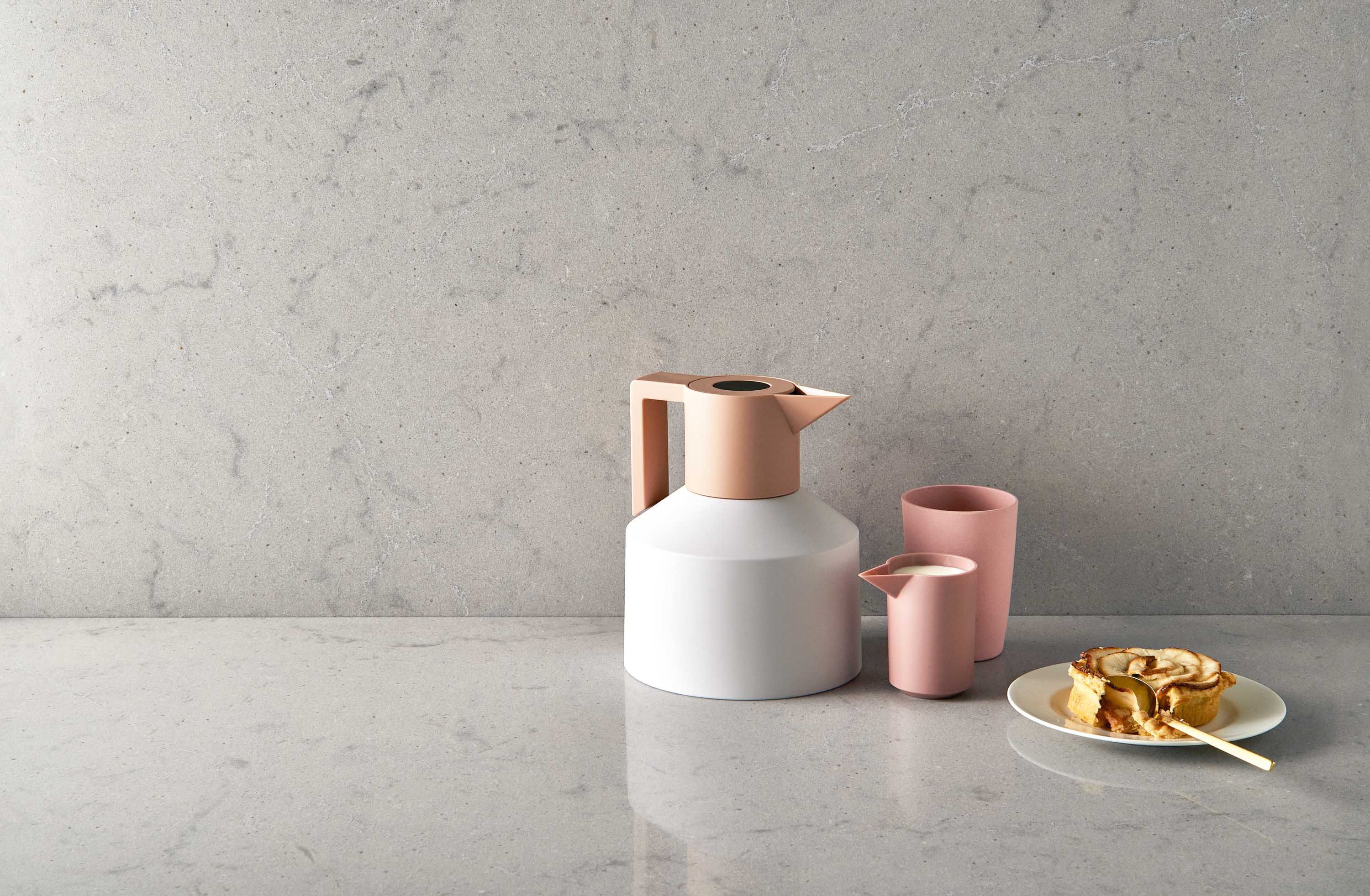 Choosing the right worktop for your kitchen is a big decision. We use them more than you think and it is one of the hardest working components that you will have. We lean on them, eat from them, chop food, spill wine and – if you have children – get pen on them too.
It will need to look incredible too, matching cabinets, flooring and high-end components such as large fridges or expensive hobs. And given that the worktop is one of the single biggest and most visible elements of a kitchen, most people start their design with it so that their worktop colour and pattern choice informs all of the other elements.
To help you choose the best kitchen worktop for your style, these are some of the key questions you need to ask yourself…
What's your budget?
There is a huge variety of worktop materials available, with options to suit all budgets. As a general rule, you should allocate between 20-30 per cent of your budget to the worktop given that it's such a significant element of the design both visually and functionally.
The worktop scale goes from laminate – typically a wood chipboard core with a plastic coating – up to exotic bespoke options such as hand poured concrete or semi-precious stones. In the middle you'll find materials like granite and quartz, sometimes known as engineered stone. Of course, the scale works within each material sector too, so look for established brands that offer good service and a long warranty.
If you want your worktop to stand the test of time and still look incredible years down the line, our advice would be to buy the very best quality you can afford, for a material that's hardwearing.
What style kitchen do you want?
Your worktop is an integral part of the look and feel of your kitchen, setting the tone for the overall design theme. The grand and rather luxurious look of marble is a hugely popular choice. It delivers a timeless look and works well in both traditional and contemporary kitchens. Recent trends call for more industrial looking surfaces; concrete or stainless steel. Solid wood can work well in very traditional kitchens. Or why not combine two different materials?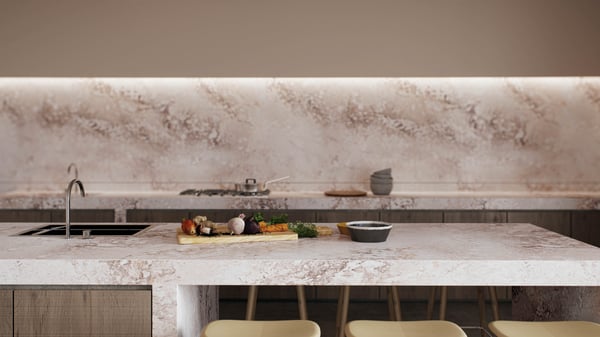 4046 Excava
How much worktop space are you planning on having and will it be enough?
Plug sockets and worktop space – you need more than you think in a kitchen. Are you often the host? If so would you like to have lots of room to prepare food as well as entertain guests? Have you got a lot of appliances that need to sit on the top – toaster, microwave, Nespresso machine? Ideally you want as much worktop space as possible – the last thing you want is to find after it's all been fitted that everything is squashed together and there's no room for a chopping board.
What do you plan on doing in your kitchen?
Your lifestyle and how you plan on using the kitchen should be factors in your decision-making. Bakers will love marble, granite or quartz, which are naturally cool – however, quartz is renowned for its less porous, anti-bacterial properties, as well as boasting superior stain-resistant qualities, making it a much more practical surface. Aspiring cooks moving heavy pots and pans, sharp knives and the occasional pestle and mortar around will need to go for something durable that can withstand knocks, drops and scratches more readily. This applies equally to family kitchens.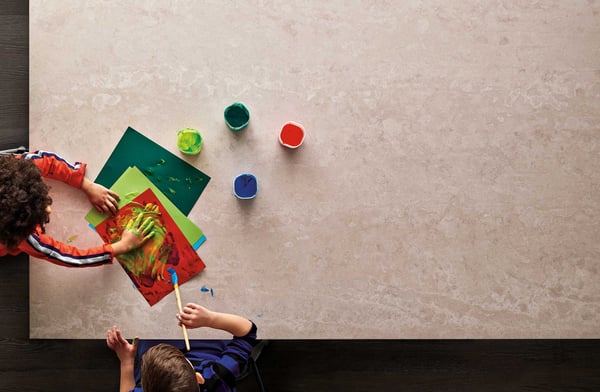 4023 Topus Concrete
How much time are you prepared to spend on cleaning and maintenance?
Another major factor to consider is how much time you're willing to put towards the cleaning, maintaining and general upkeep of your worktop. As much as you may love the appearance of marble or solid wood, both require time and money to look after it and to keep it looking nice. The same goes for the type of finish – in some instances, a single colour high gloss surface like glass or stainless steel can show up marks and smudges much more than a matte finish.
So which worktop material is best?
Every worktop surface has its own pros and cons. Ultimately, the decision is going to depend on your budget, usage and personal taste. For the complete low-down on a range of different worktop materials available, take a look at our comparison chart. View the full range of colours and finishes available by downloading a PDF copy of The Caesarstone Collection Brochure.
Discover the innovation, artistry and high performance of

Caesarstone surfaces...
Images source: Caesarstone