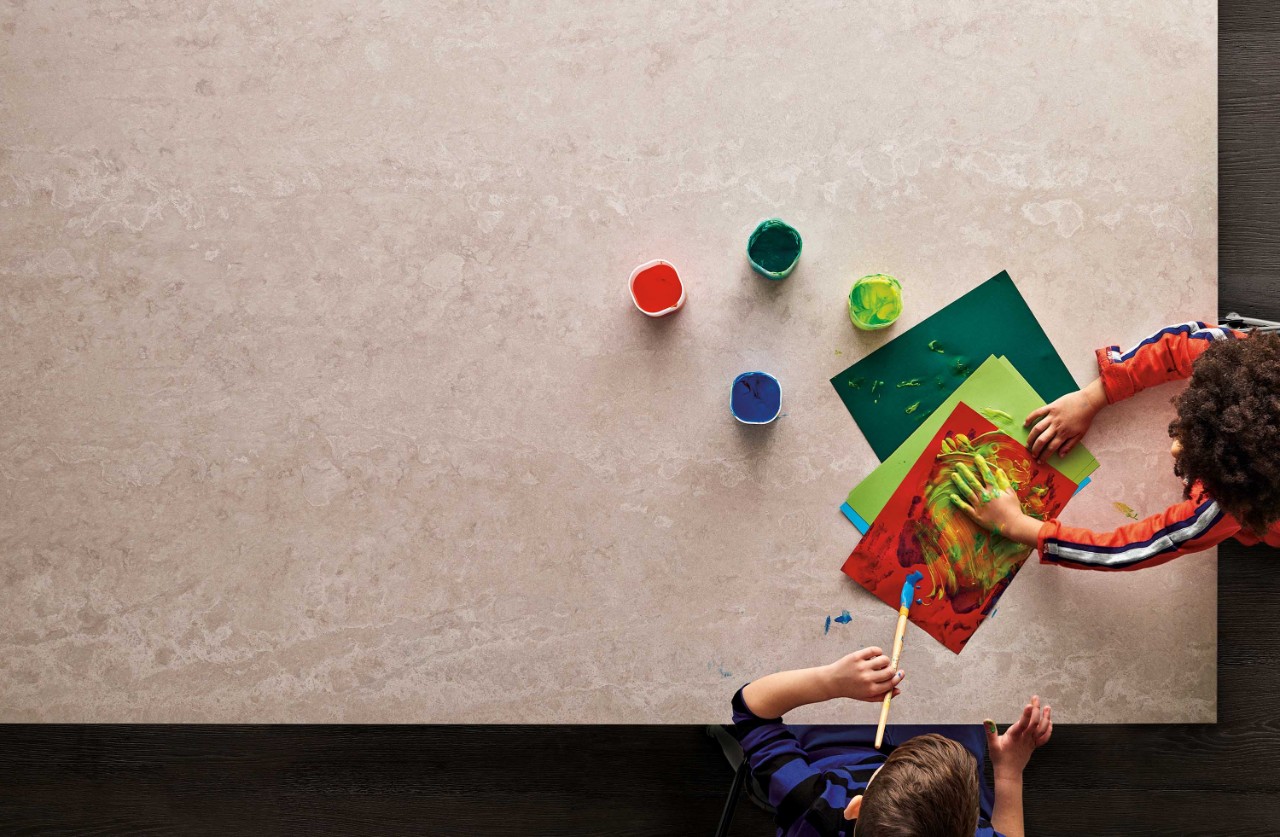 Designing a kitchen that is suitable for everything family life throws at you can be a difficult task, however, with Caesarstone worktops you can feel confident that the heart of your home will stand the test of time. As your family grows, your worktop will stay the same with high-quality properties offering fantastic benefits and completing your family home.
Worktop space and breakfast bars do wonders for family life, you can keep an eye on your children whilst they do their homework or draw colourful pictures, as you prepare the evening meal. With a practical space, no longer will you have to keep jumping between tasks. Instead, you can focus on the task at hand in the vicinity of your family.
The kitchen is a place for social interaction and bringing all members of the family together. A place for all occasions including, a child's birthday, Christmas celebrations and mum's amazing Sunday lunch. With the surface areas being the focal point where people gather, it's important to choose the right worktop that not only suits the style of your home, but also its uses.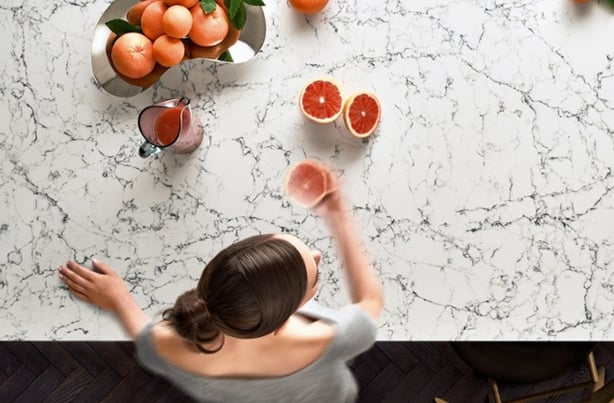 The perfect foundation
Caesarstone surfaces offer a sense of elegance, even in a busy family household. Offering a range of designs and specifications, there is a style to suit everyone's taste. Whether your preference is a light and airy kitchen or if an alluring dark style is more your aesthetic, we have the solution. Caesarstone worktops are not only the epitome of beauty but the perfect foundation for the daily hustle.
Durability
Our worktops are extremely durable, with the wear and tear of family life, we know how important it is to have hardwearing products in your home, especially in the kitchen where there's so much happening. With packed lunches to make, meals to be prepared and eaten, and the kids needing to be entertained with an after school snack, there's always something going on in the kitchen.
With that being said, a durable and reliable worktop is needed to keep up with family life. With every Caesarstone worktop purchased, you will have peace of mind knowing that it will stay safe and timelessly beautiful with our comprehensive warranty. Life is busy at times, so it's lovely having a bit of certainty when it comes to your kitchen. You can depend on a high-quality Caesarstone surface for many years to come as your children are growing up.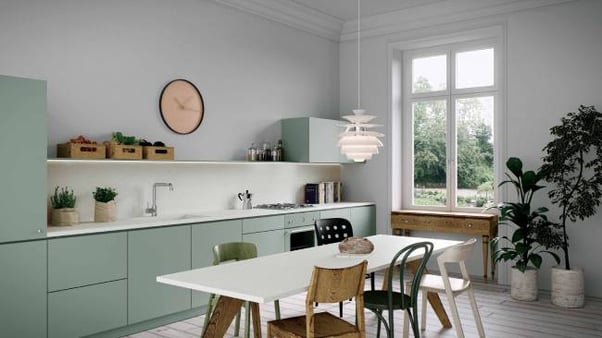 Practicality
As your family grows and changes, confidence can be installed in you as your surface top remains timeless, providing a practical solution for all occasions. A worktop is situated in the hub of the home, with many activities revolving around it, therefore, it needs to be extremely practical. Our surfaces can be designed with custom edges, so you won't have to worry about your small child bumping their head on a sharp corner. With many edges to choose from, you can provide a safe space for your growing family.
We understand that life gets busy and cleaning and maintenance may not always be at the top of your priority list. However, due to our worktops being non-porous, they are low maintenance and easy to clean. By following some simple care steps, cleaning your worktop will be a breeze. No more spending too much time removing dirt and stains when you have more important things to be doing, such as spending time with loved ones.
There may be many things to worry about as a parent, but one thing you won't have to worry about is your Caesarstone worktop. Offering a practical and reliable solution, our surfaces will complete your family home.
Request a sample to find the perfect Caesarstone surface for your family home today...

Topics