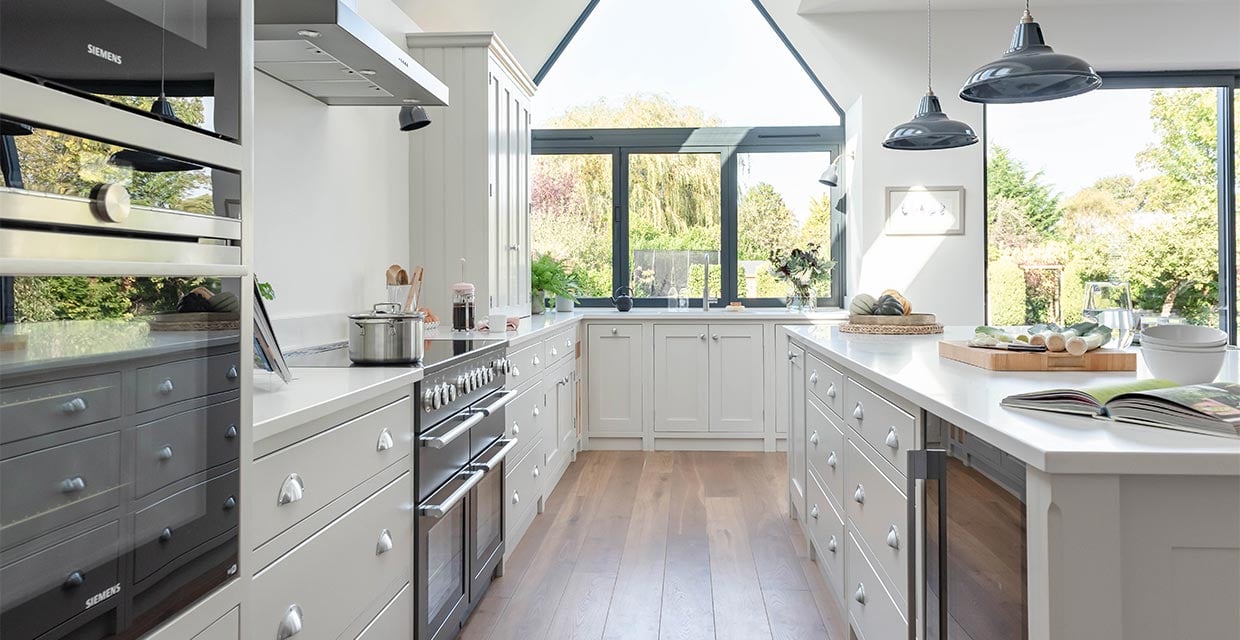 Bespoke designers Shere Kitchens have recently handmade and installed a beautiful light filled kitchen, complete with Caesarstone's 5141 Frosty Carrina quartz worktops, for a family who were extending to make their house a home.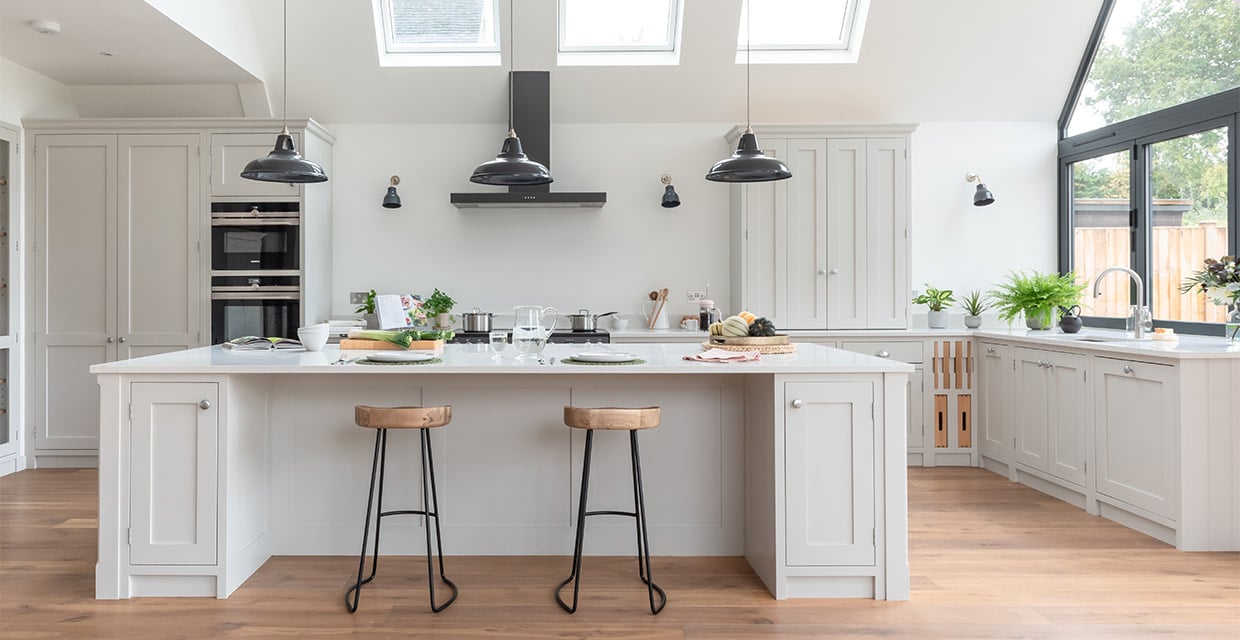 For Shere Kitchens, a bespoke kitchen maker based just outside of Guildford, Surrey, the brief was clear. The owners of this home, a family of five and their much-loved dog, Florrie, wanted a kitchen that was warm, inviting and full of light to remind them of their South African roots.
Ella Driscoll, director at Shere Kitchens, explained: "The owners grew up together in a sunny beachside town, so making the most of the light in the hub of their house was paramount to it feeling like home."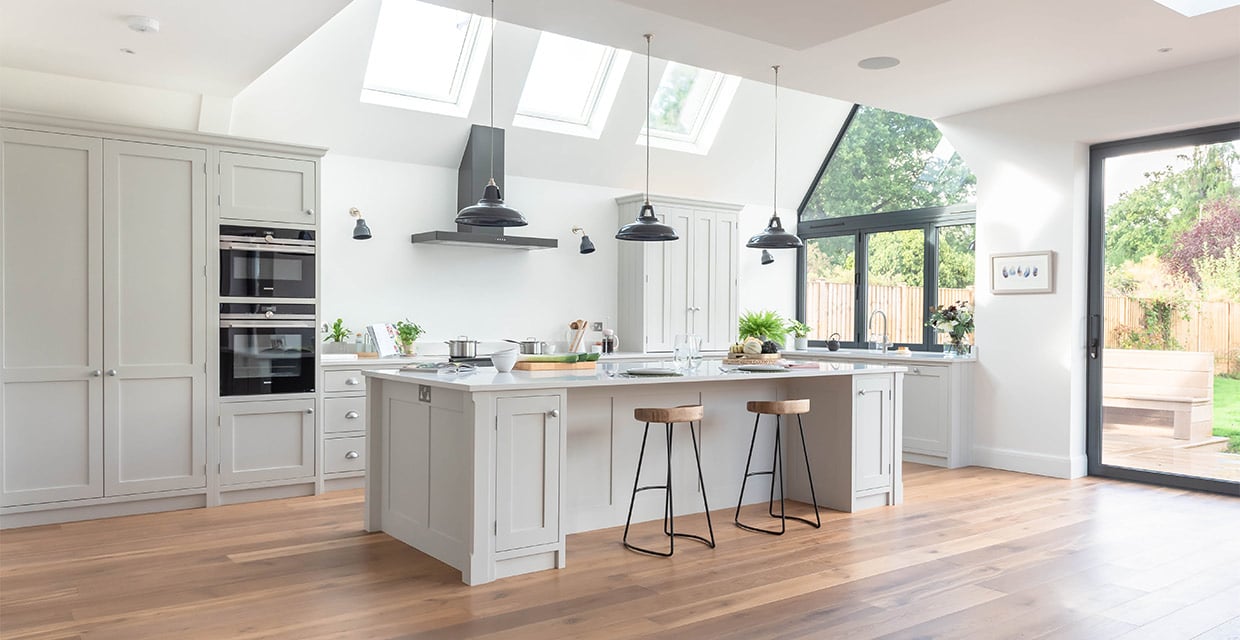 It was also important for the owners that the design made a real connection with the natural world outside in order to create a positive space; an approach referred to as biophilic design. For this project, the focus was on incorporating as much natural light as much as possible, using roof lights to open up views of the sky and heightened glazing that maximises the view of the trees from the sink. Natural materials and a classic style were important so they chose timeless traditional custom cupboards with tongue and groove detailing, a simple cornice and Oak interiors.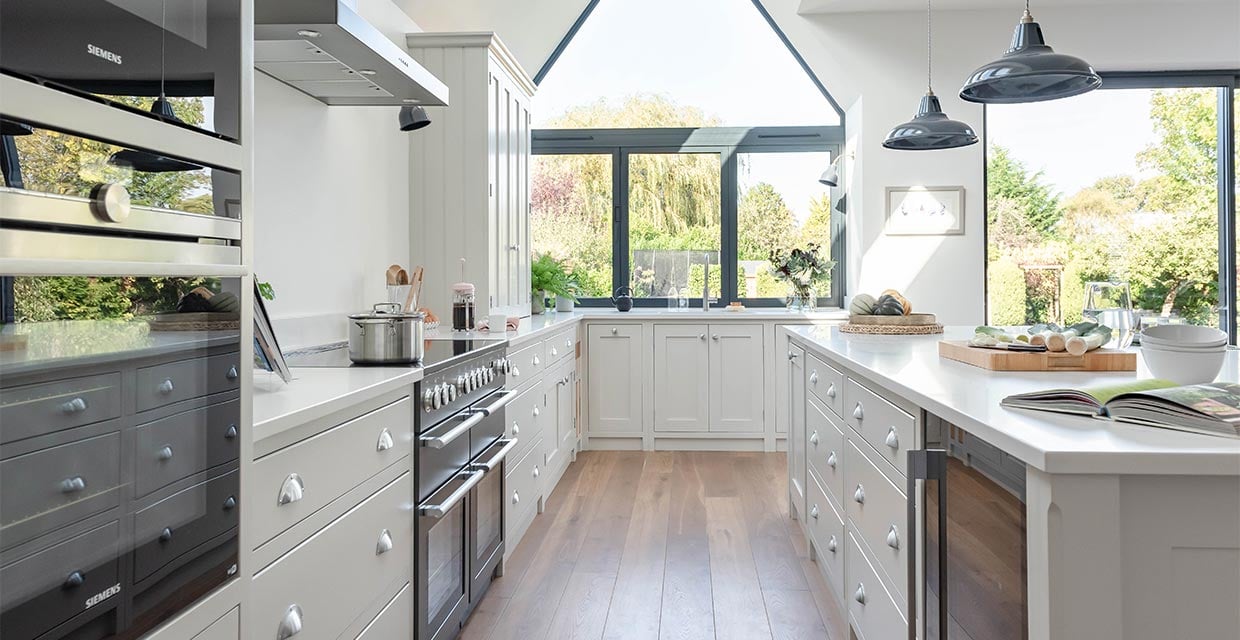 Ella spoke of a need for the kitchen to be flexible and able to cater for a large family:
"Given that the clients were a growing family it was important that the details were thought through carefully, as the kitchen would be used in different ways at the same time - one member of the family might be making a chocolate chip banana cake while someone else is preparing the BBQ. Another may be chopping salads while the children work on school projects or tend to their seedlings being grown by the kitchen sink."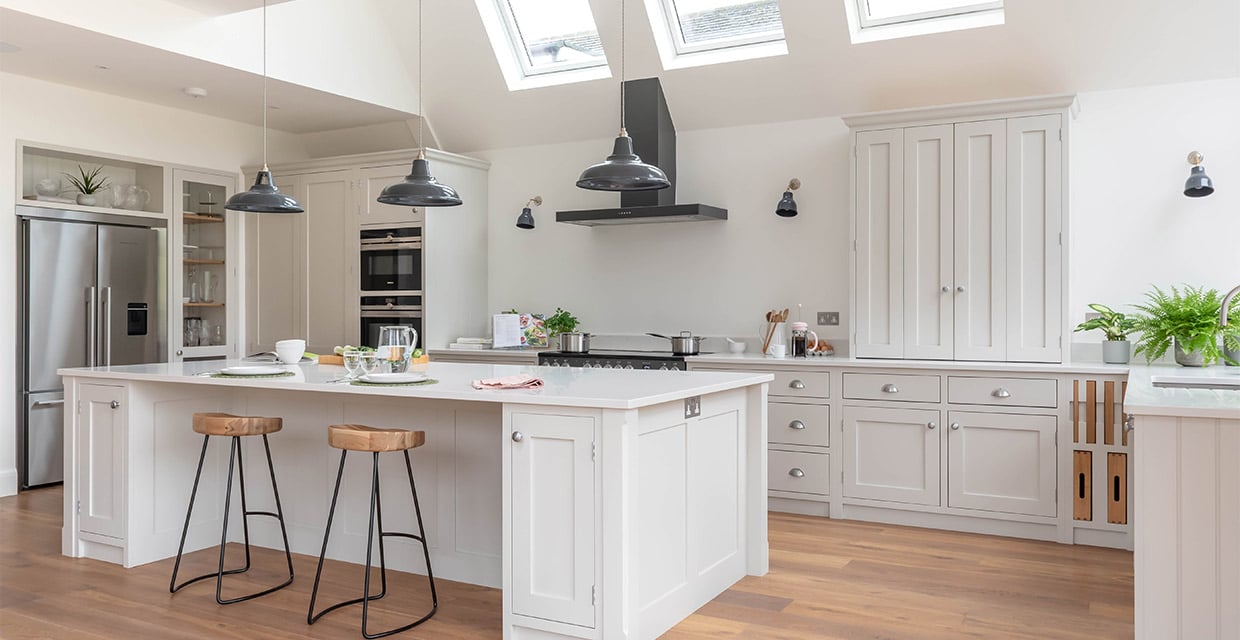 The central island was a key feature and was kept deliberately clear, as it is the main food prep space as well as a breakfast bar. Storage was also a crucial consideration, with a bespoke larder cupboard, complete with adjustable shelving and a quartz bottom shelf, kept close by to the Fisher & Paykel fridge freezer so that all ingredients, either dry or chilled, can be seen at the same time and are easily accessible.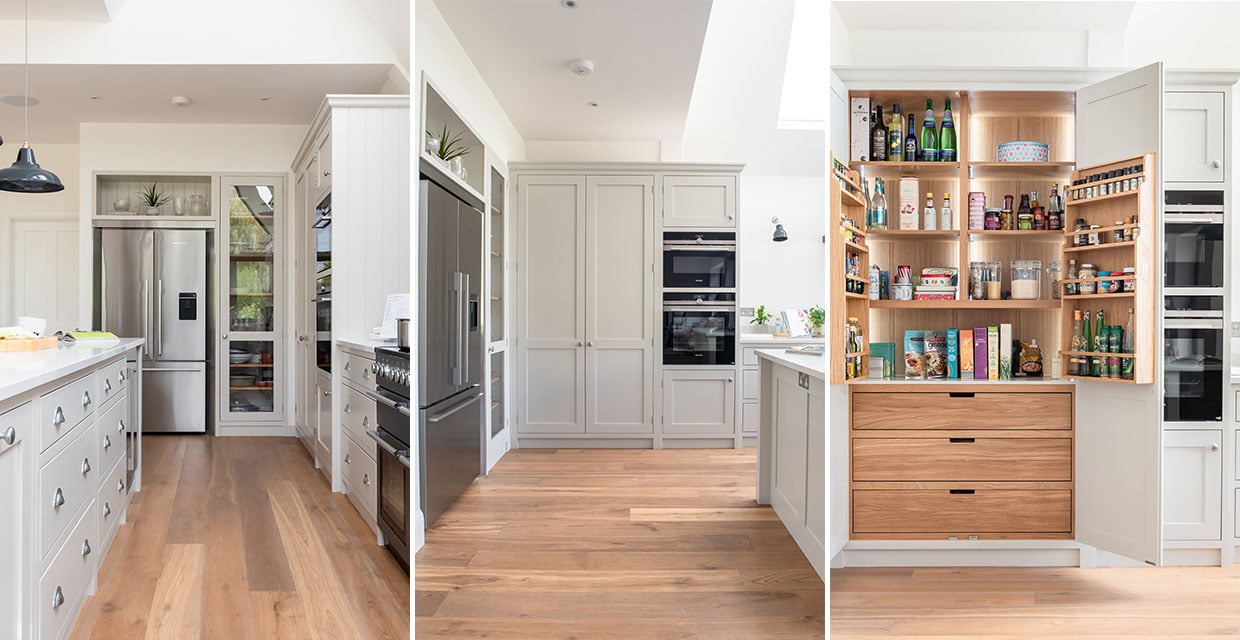 Given the prominent location of the island and the extensive worktop runs, the choice would be a crucial decision. Choosing Caesarstone's 5141 Frosty Carrina, the homeowners said:
"We wanted a worktop that was light in colour but not too stark or bold, with some veining but not too much so that it looked like blue cheese or varicose veins! Frosty Carrina is perfect with its soft ivory tone and gentle veining detail."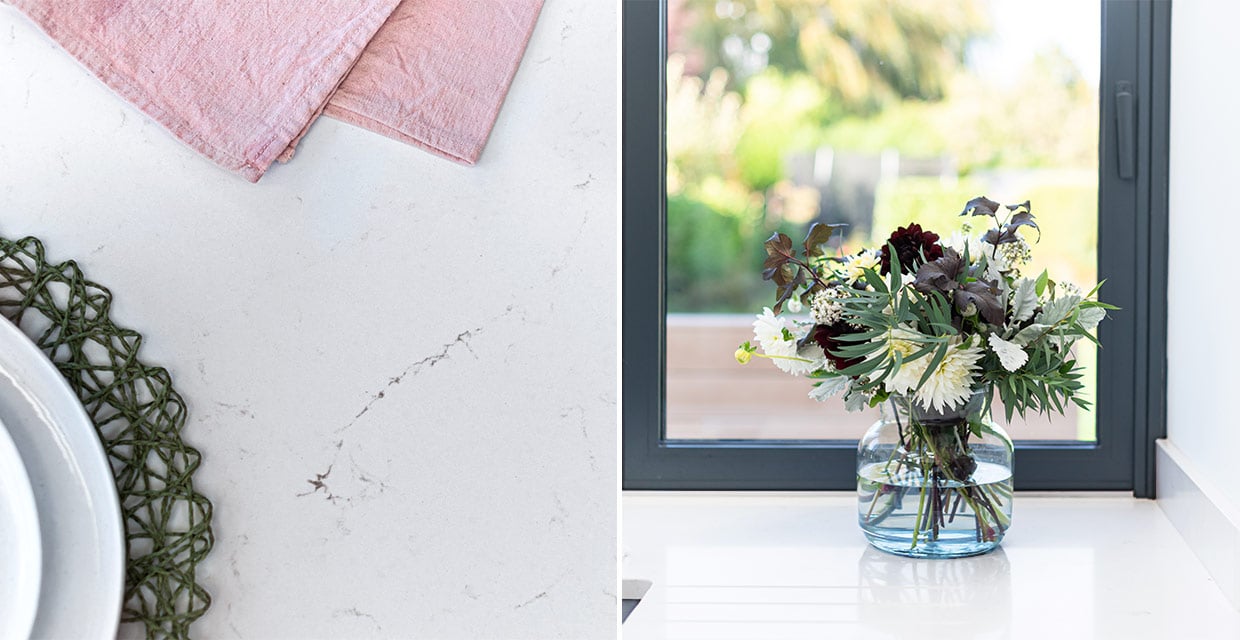 For Shere Kitchens, the suggestion of Frosty Carrina was both an aesthetic and a functional choice. As every kitchen is completely tailor made, sometimes the choice of worktop design can be a challenge, as there are so many options, but for this kitchen, it was a clear preference.
"We knew that Frosty Carrina was a brilliant match. This is a busy kitchen for a growing family with children who love to bake, so we needed a hard-wearing worktop, importantly non-porous and heat resistant. The soft shell colouring of the Frosty Carrina reflects the light all around our client's bright space so beautifully and the delicate veining like marble gives that natural and luxurious feel."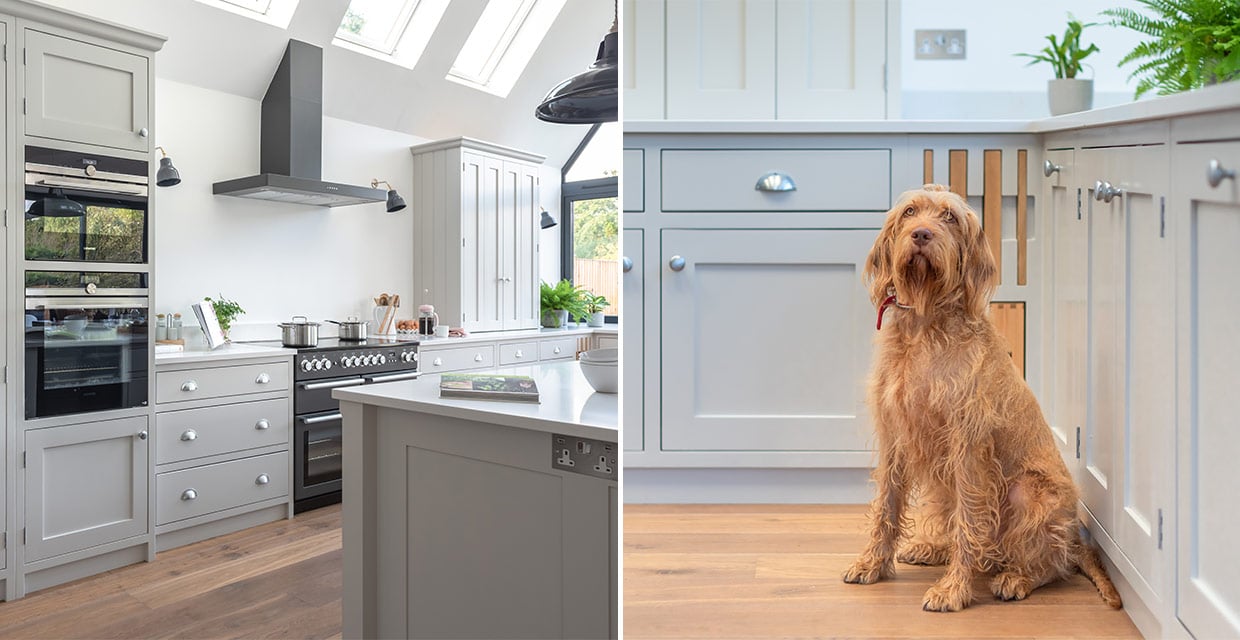 Classic yet contemporary, this kitchen has the best of both worlds, timeless Shaker style cabinetry alongside the modern strong black accents from the window frames, appliances and pendant lights. The hand painted pale coloured cabinetry with warm handmade Oak interiors is matched beautifully with the gentle ivory white tones of the Caesarstone worktops.
Given that the brief was to create a kitchen that truly felt like home for the owners, it is telling that Ella says of the kitchen: "This space is about family. Cooking, eating, sharing, making memories and feeling happy."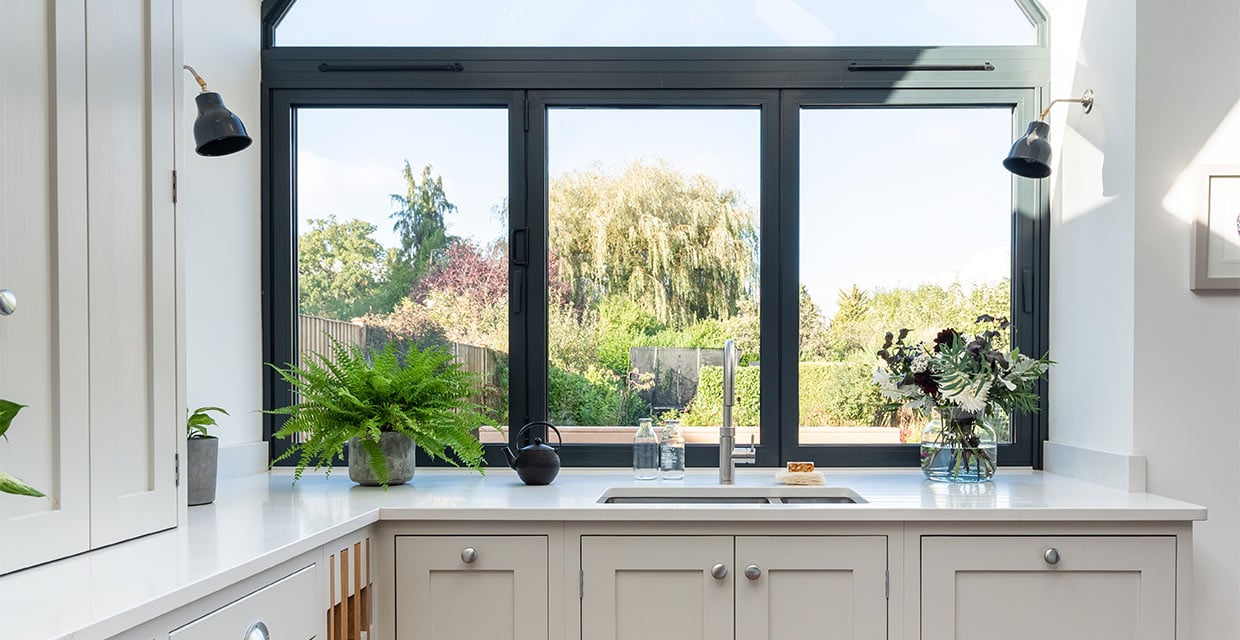 Custom cabinetry: Shere Kitchens. Worktop: Caesarstone fitted by First Stone Worktops. Photography: Julia Currie. Architecture: Frost Architects
Topics