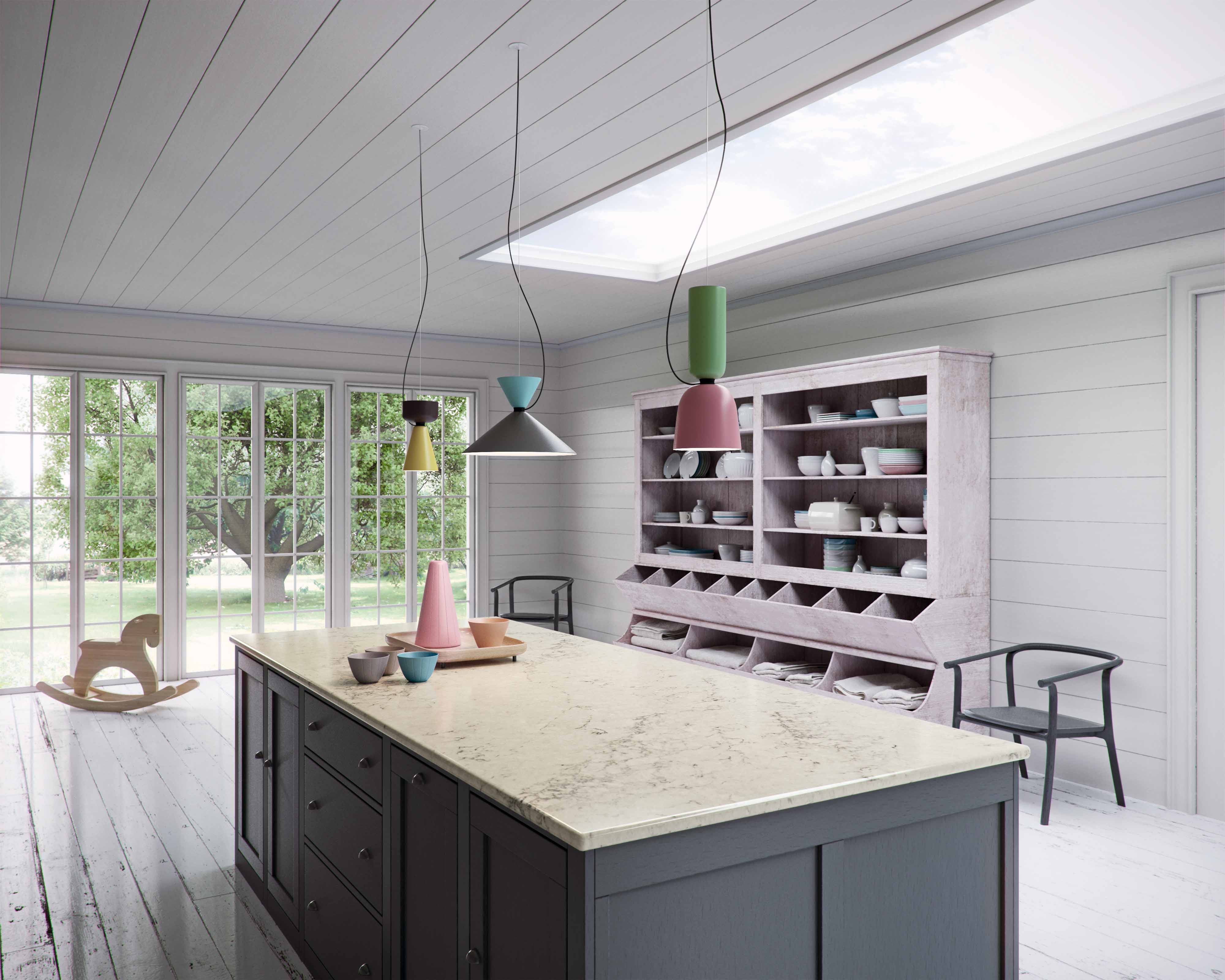 If your family has outgrown your kitchen, then an extension affords you the possibility of reassessing the layout of your space to make it really work for you. Consider how you could best utilise a refreshed scheme to push the newly expanded capacity of the room to its full potential.
1. Invite the outside in
Floor to ceiling bi-fold doors will create a seamless transition between your kitchen and garden, offering a flow and connection to your outside space. Not only will this expansion give you the opportunity to feel as though you're eating outside, whatever the weather, but it will extend the feeling of spaciousness by creating an even bigger, all-encompassing, kitchen-dining-living area.
2. Zone your spaces
This is the ideal chance to think about what you want from your kitchen and how you plan to use it. Consider the need for sufficient storage, surface space for food preparation and baking sessions, with a breakout area for your kids to play whilst you cook. You'll want room for a dining table where the whole family can gather at Christmas, but also potentially room for relaxation day-to-day or a workstation. If your kitchen extends out to your garden, it is worth considering a 'mud zone' to contain muddy wellies. If you have a four-legged friend, then this usually provides the perfect sunny spot for their bed too. Even in an open-plan space can these separate areas be zones with careful consideration of your new kitchen layout and placement of furniture.
3. Let in the light
Extensions provide the perfect opportunity for introducing large windows and skylights which will flood your home with sunshine. Allowing in natural light will automatically give a feeling of spaciousness, creating an inviting room that you won't want to leave!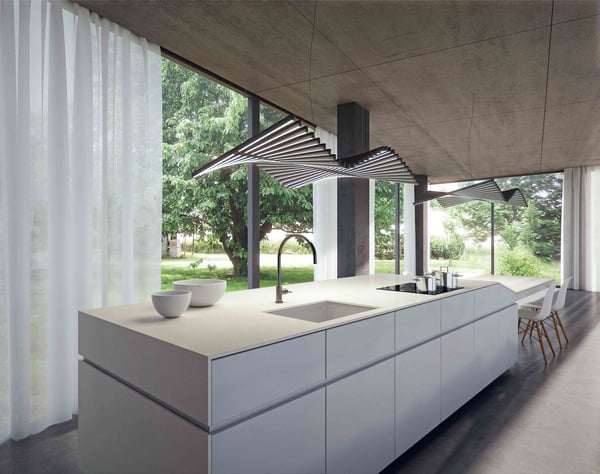 4001 Fresh Concrete
4. Consider a side extension
Are you wanting to create extra space without eating too much into the garden? This is a common drawback of a traditional rear extension, but a wrap-around side extension could be the ideal solution. This alternative opens up the room, all the while making the most of wasted external space.
5. Old meets new
Within the extensions process, it is likely some raw structural elements will be exposed. Utilise these as design features to retain some of the authentic characteristics of your home, merging old and new. Beams and exposed brick walls can be highlighted to showcase the history of your home. Vertical steel beams will help to emphasise the additional space created, whilst naturally zoning within your newly open plan room.
6. More is less
When it comes to cupboard space, ensure your new design will afford you as much storage space as you require. It is often best to overestimate as it is likely you'll only add to your collection of kitchen gadgets. If you end up with insufficient storage, then you'll naturally end up with your work surfaces and open shelving being overly cluttered. Consider adding in nifty internal organisers to your cabinets at the building stage to ensure you make the most of those corner cupboards and more awkward spaces.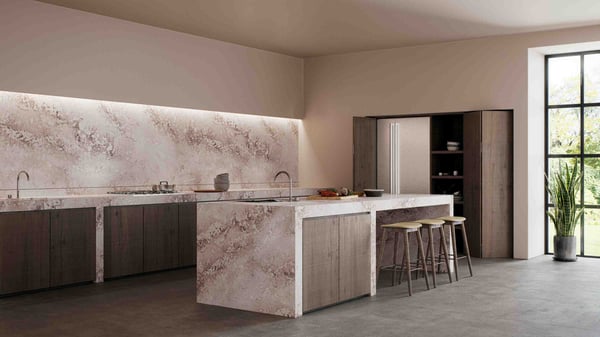 4046 Excava
7. Unify the space
Playing with colour can highlight and showcase elements within your stylish new design. Picking out a core palette will help to unify the different areas within the room and blend to create a truly cohesive space. Adding a large mirror will enhance the finish, expanding the feeling of spaciousness by giving a full view of all angles of the room.
Want to make sure you're maximising the potential of your newly expanded space? Read our Ultimate Guide to Kitchen Layouts to find the scheme that will best work for you.
Images Source: Caesarstone