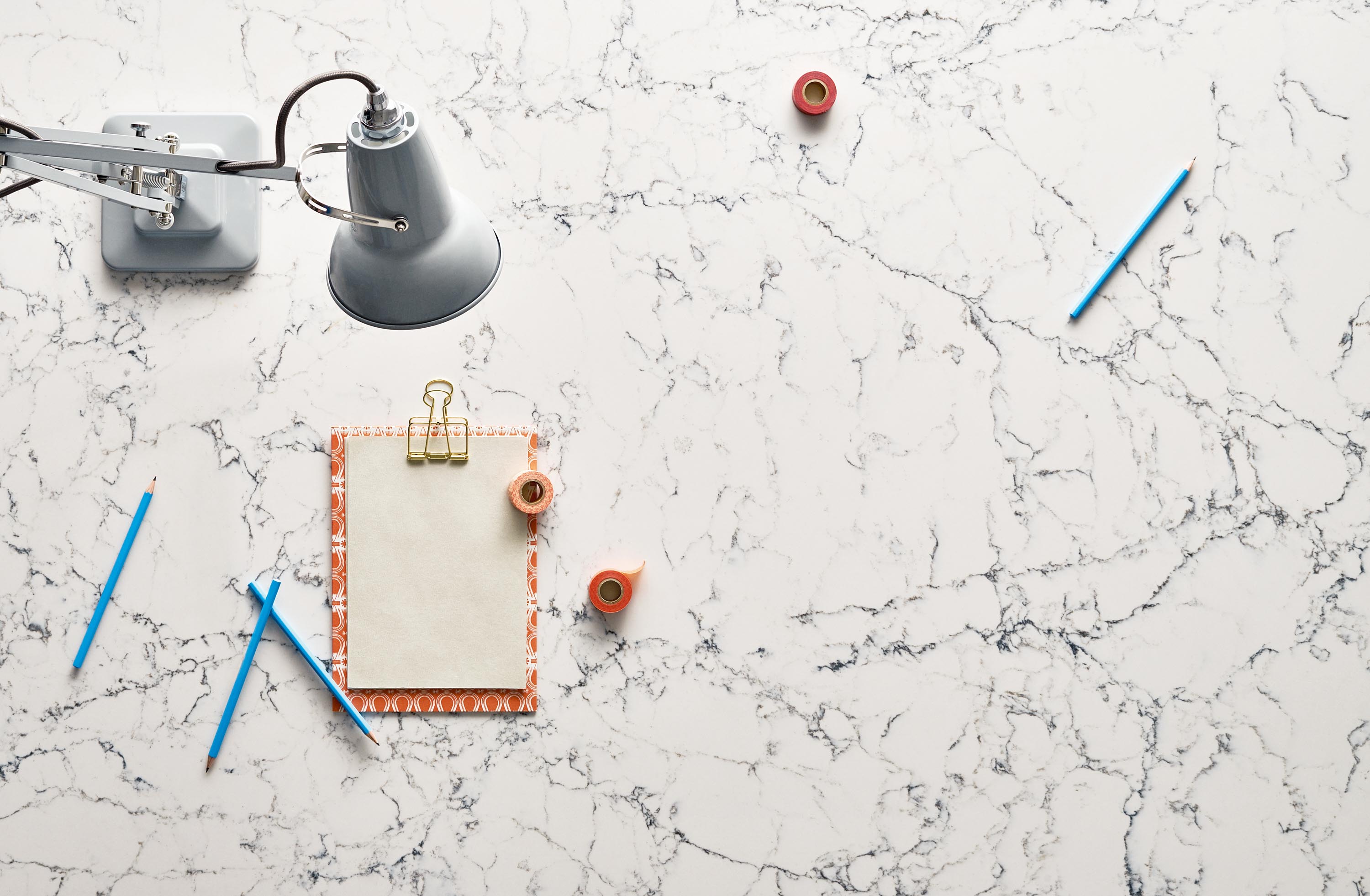 With so many of us working from home, we're having to get inventive with our office setups. The kitchen table provides the perfect foundation for such a desk space, with plenty of scope for spreading out your IT kit and paperwork. Here are our top ideas for transforming your dining space into the perfect home office.
1. Create a dedicated workstation
It is important to sit at your 'desk' correctly to avoid common posture problems. The average kitchen table is slightly taller, and the average kitchen chair slightly lower than those found in most offices. Make sure your chair is sufficiently supportive by bolstering with cushions for proper back support and comfort. Use cookbooks to boost your monitor so the top of the screen is eye level; this helps to reduce the temptation to hunch over your laptop, which can lead to back and neck problems.
There is nothing worse than seeing the dreaded low battery symbol flash up halfway through a zoom call. Use extension cables to give you quick and easy access to topping up that battery. Try adding a table cloth during the day, helping protect your worktop from coffee spills and ink stains whilst enabling you to differentiate between work and home when you clear away your things at the end of the working day.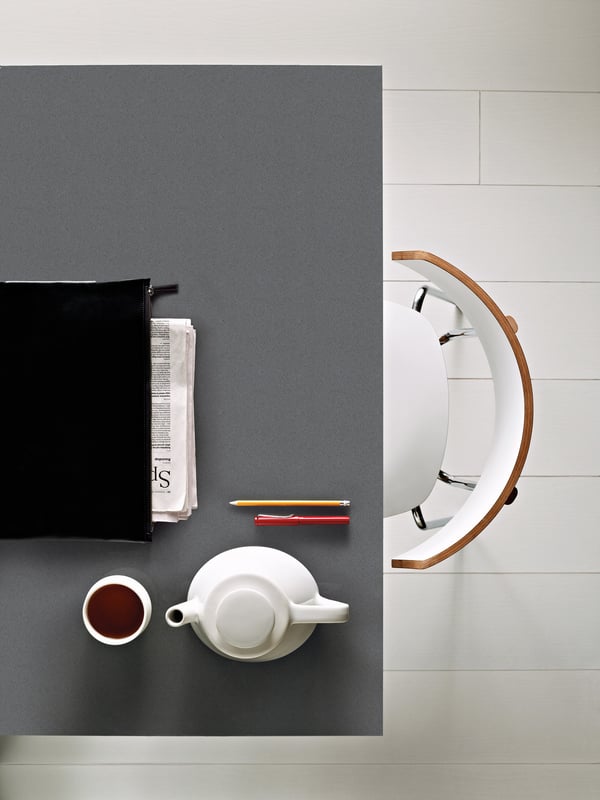 2003 Concrete
2. Consider your surroundings
Though the idea of working from home seems like a luxury, it does, in reality, soon lose its novelty. Make your home office as inviting as possible; a working environment can have a huge impact on productivity, but also on your state of wellbeing. Make your space somewhere that you want to be by adding a vase of flowers, surrounding yourself with plants, or creating an ambience with candles or diffusers. Open a window to allow fresh air to circulate and put on your favourite playlist or radio station as background music.
3. Lighting
Whether you're blessed with a room filled with natural light from large windows, or have a more compact space with little natural light, it's likely you'll face one of two problems as the sun moves throughout the day. You'll either end up facing a reflective glare from your screen or find yourself sitting in a pool of shade. If too much light is giving you a headache, then consider adding Venetian blinds whose slats can be angled to let in plants of light whilst dimming the dazzling impact of the blazing sun. If you're in need of a lighting boost, then add standing and desk lamps to make sure your keyboard is well lit and you're not straining your eyes.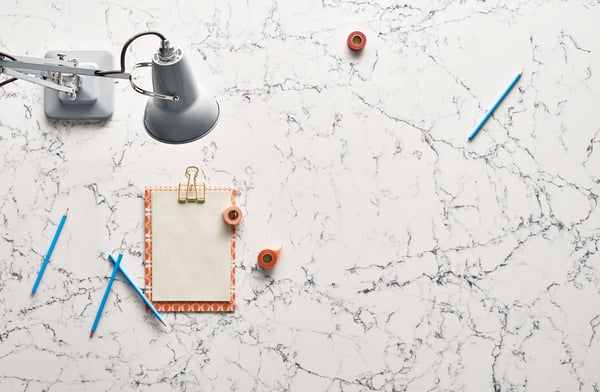 5143 White Attica
4. Set up a pinboard
No matter how many digital tools you use, sometimes there is nothing quite like having a physical space to pin reminders or to display project inspiration. There's nothing quite so satisfying as ticking off a to-do list and those coloured post-its can make an artistic display.
5. Keep distractions out of sight!
Out of sight, out of mind. This goes for a plethora of distractions which are more tempting than ever when the work-home divide is increasingly blurred. Maintain productivity by listening to your favourite movie soundtracks or classical music (essentially anything without words you'll be tempted to sing along to). Save TV for those scheduled break times which are more important than ever when working from home. Set your personal smartphone aside or limit notifications from your most distracting apps. Keep those tasty treats stashed in the kitchen cupboard to save you being lured into overindulging with such easy access to an unlimited supply of food. And as they say, a tidy home does lead to a tidy mind, so keep your surroundings well organised to avoid the temptation to clean up during working hours.
Is your kitchen in need of a revamp to make it a more multi-functional space? Download our Ultimate Guide to Kitchen Layouts to find the ideal solution for you…
Images Source: Caesarstone
Topics