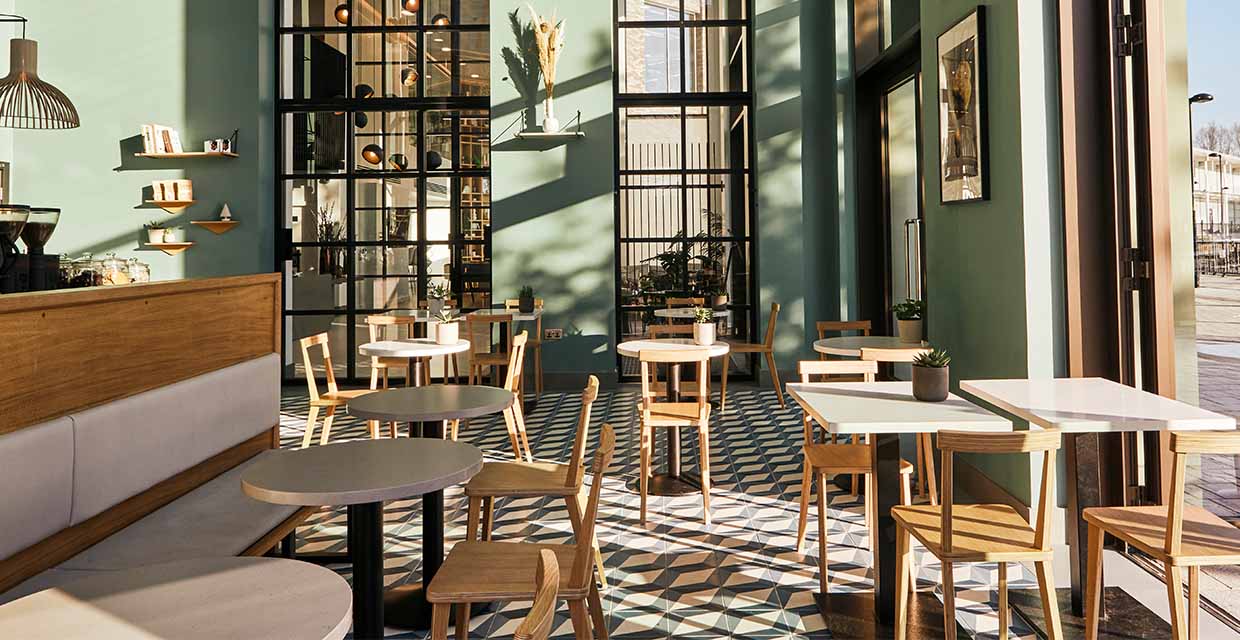 Caesarstone quartz surfaces chosen for artisan coffee roasters Mouse Tail Coffee Stories
Caesarstone quartz surfaces 4004 Raw Concrete and 4141 Misty Carrera were chosen by artisan coffee company Mouse Tail Coffee Stories for its most significant new opening in Canada Water, London. The specialist coffee brand appointed London-based designer and art director Helen Sirp, to design the space that operates as café in the day and transforms into an intimate dining space in the evenings. The designer worked closely with the founders to create an interiors scheme celebrating the brand's whimsical identity, its Nordic heritage and devotion to artisan coffee.
Mouse Tail was founded in 2013 by four Estonian friends who had all found their way into London after years of travelling and working with coffee makers across the globe. When setting up their business the mission was simple: make good quality coffee accessible to a much wider audience. Curiously the company's name 'Mouse tail' in barista slang stands for the precise shape that good espresso makes as it flows into a cup.
Their quintessentially Nordic love for wholesome food and ingredients combined with expert barista knowledge helped the business grow rapidly over the course of six years and consequently allowing them to open their own roastery in North London. Switching from outsourced coffee to their own allowed Mouse Tail to control the whole process of coffee making, from bean to cup.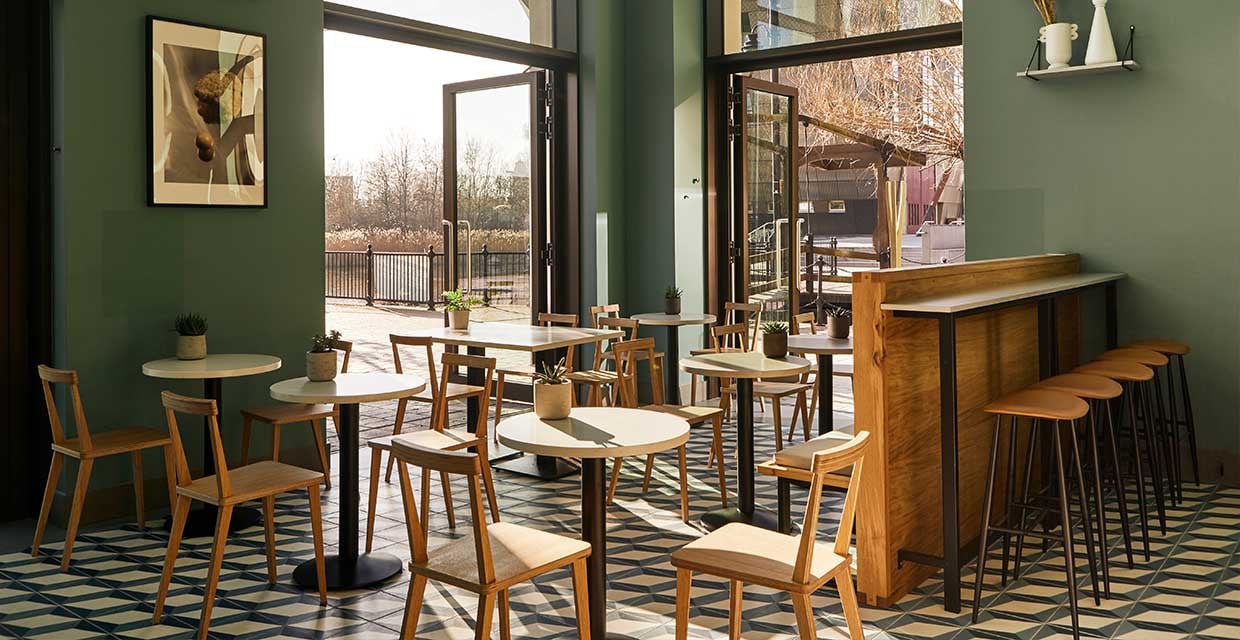 Mouse Tail Coffee Stories first began their operations at the same square out of a classical barista-style converted mini trunk and was appointed by developers Folio London, to occupy the prime ground-floor space of its first completed housing block in the Water Yard complex. Situated in the corner position of the structure, Mouse Tail's new café enjoys incredible sunset views on the adjacent fresh water lake and public square through its floor-to-ceiling windows.
Renowned for incorporating playful narratives into her interiors, Helen was keen to celebrate Mouse Tail Coffee Stories' journey of creating a full circle by returning to the same location where their first operation begun. Helen was also inspired by the mesmerizing play of light and shadows filtering through existing windows and so light came to form one of the design pillars of her concept.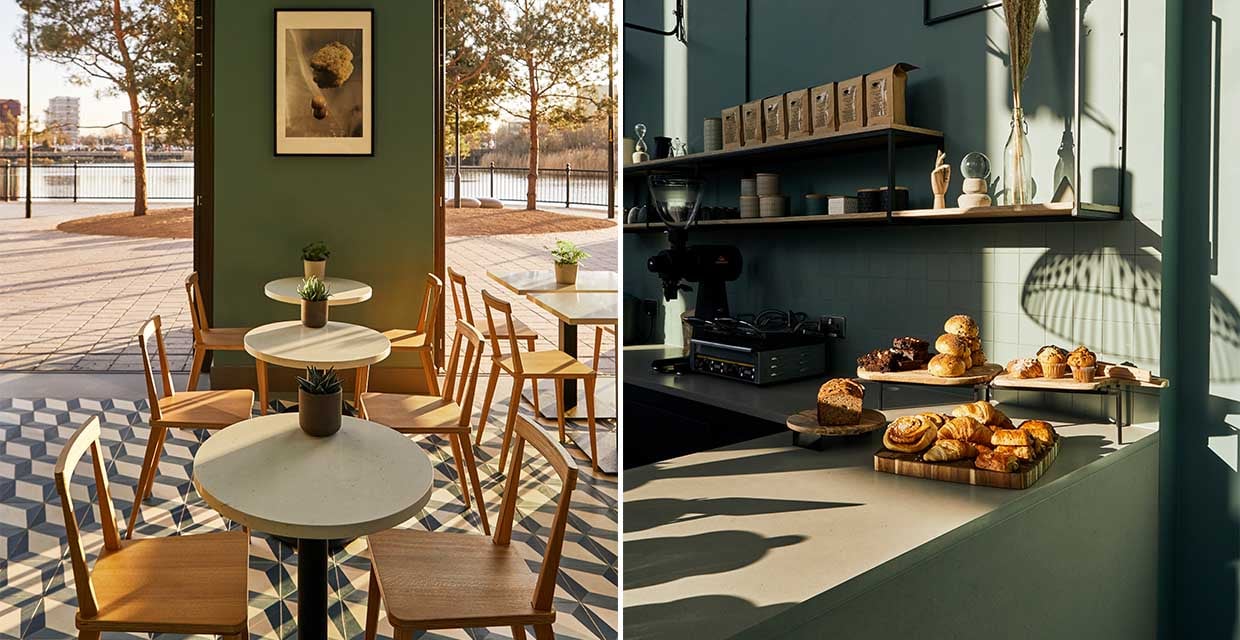 "It all started with the light - the way the sun moves across the 8 meter high corner space with floor to ceiling windows, casting shadows as it goes. A journey of constant transformation through time, just as the Mouse Tail brand builds its history with the stories and experiences of each day."
The designer continues: "For this opening it seemed natural to focus on the topic of 'journey'. Each single cup of carefully crafted coffee, its returning loyal customers and the stories that daily unfold around these cups are all part of the Mouse Tail Coffee Stories brand. So this new space becomes a library, an archive of a sort, with cabinets and shelves of curiosities here and there; minimal enough for each visitor to fill in the gaps with their own imagination, whilst blissfully sipping away."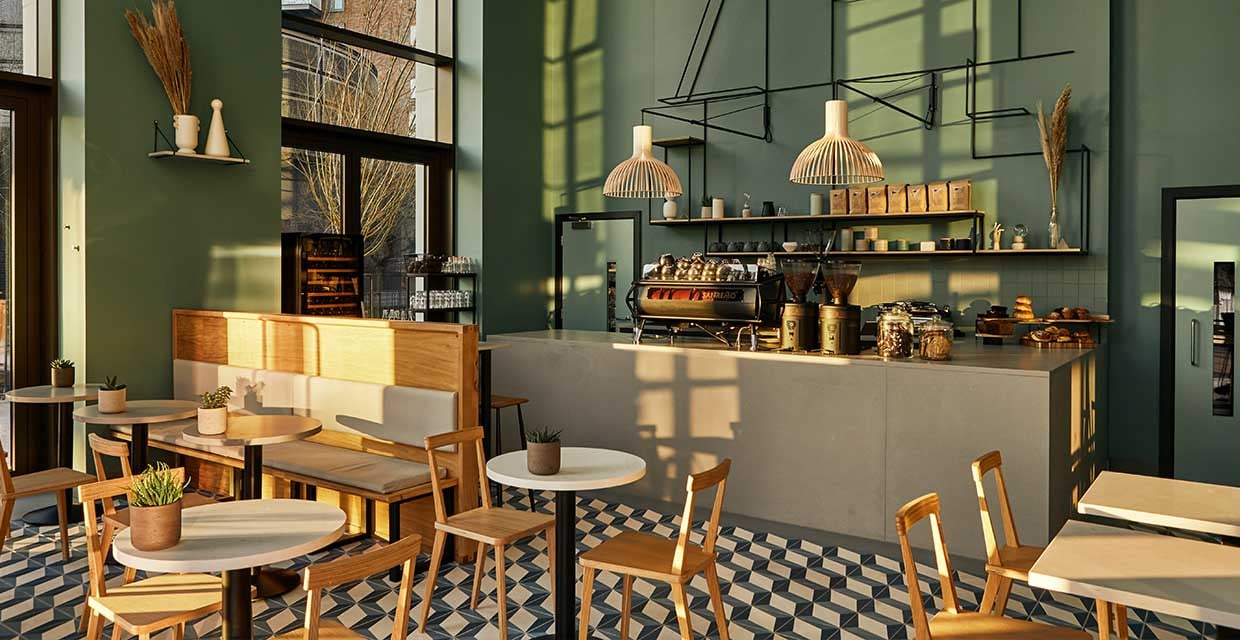 The space features a large barista countertop made completely in Caesarstone's Raw Concrete. Helen first discovered the Caesarstone portfolio several years ago in Milan, after visiting the quartz pioneer's renowned pop-up project with Tom Dixon called 'The Restaurant'. When the brief for Mouse Tail's new project landed on her desk, Helen took the opportunity to visit Caesarstone's newly opened London Studio to see the collection in its entirety.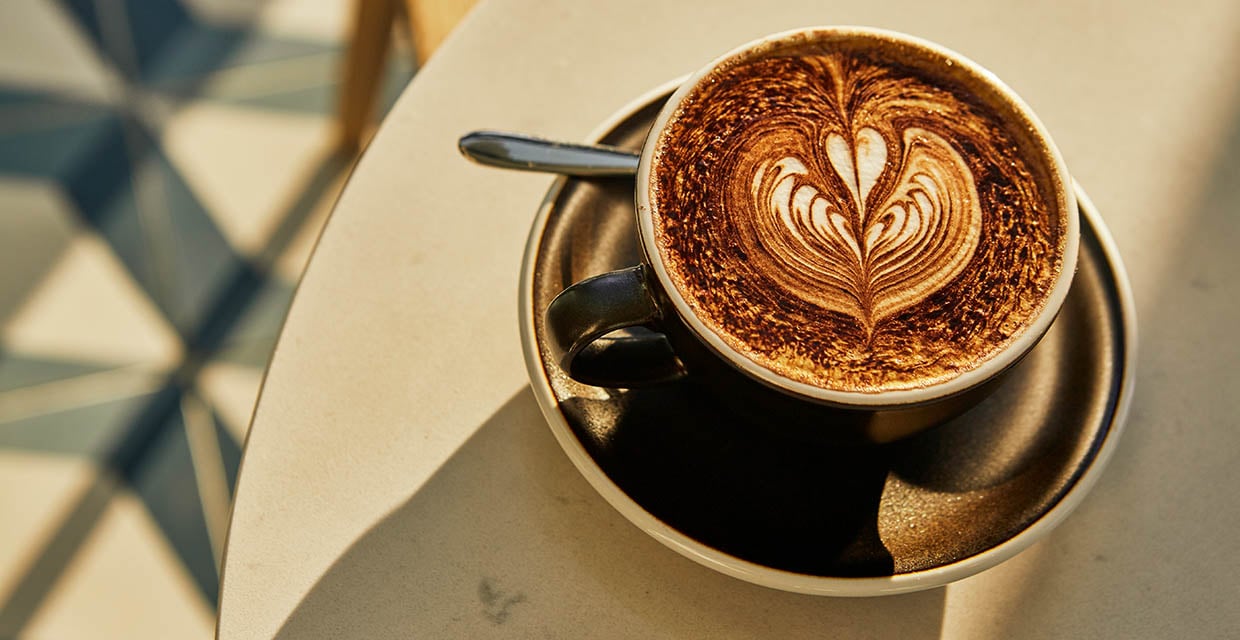 "It was essential to find stone surfaces that would not only fit into the scheme aesthetically, but live up to the task from a technical point of view. Immediately after seeing Raw Concrete I knew it was the one as it outperforms cast concrete in every aspect. Funnily, its matte finish, which is almost velvety to the touch, reminded me of a mouse's coat - so it just seemed like a natural choice for Mouse Tail."
The designer continues: "The Nordic roots of the brand pretty much determined the choice of wood for all the furniture and so I wanted a cool stone to balance and oppose the warmth of oak in the space. That's how Misty Carrera came into the picture". After discovering Misty Carrera, with its unique light grey stone pattern, Helen decided to use it for the bespoke café tables.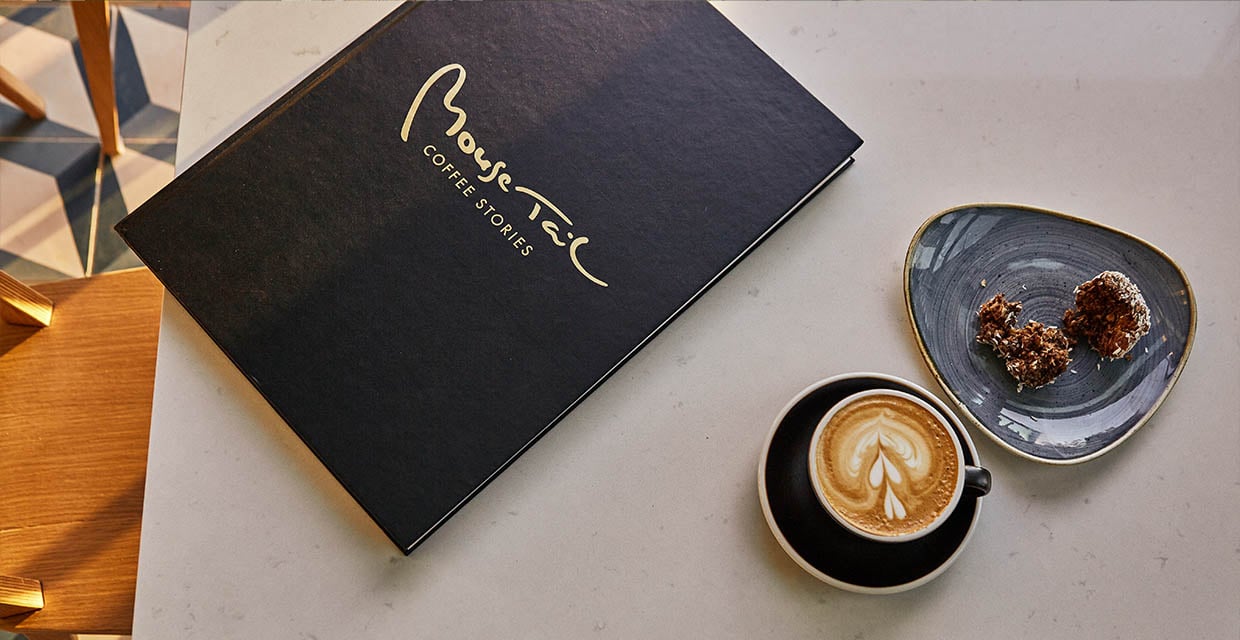 Kristel Parts, one of the founders, said: "We couldn't be more pleased with our Caesarstone. Choosing work surfaces for a busy environment like ours can be challenging and although design is crucial in customers' eyes; equally important for a café and the staff is the durability and performance of each surface. At the end of each day, after closing down, the last thing you want is to stay late wrestling with capricious stains."
Photography: Beth Evans
Topics