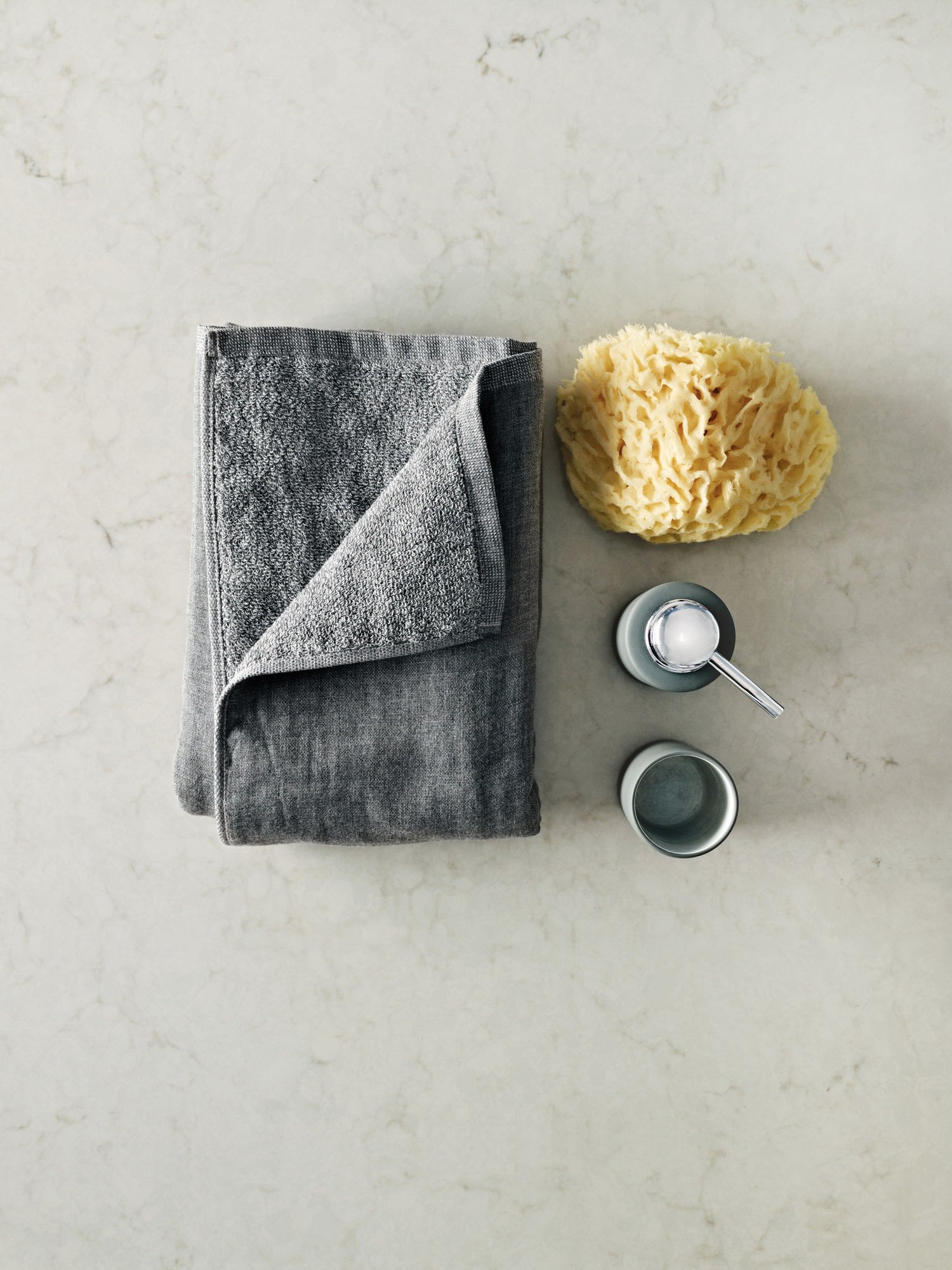 We've all become far more aware of the importance of enhanced hygiene and this is no exception within the realms of kitchen design. Simple considerations and forward-planning during the design process can create a space which is not only much more sanitary, but also much easier to clean and time-saving further down the line.
Here are our top six considerations for designing a hygienic kitchen which is effortless to maintain.
1. Worktop material matters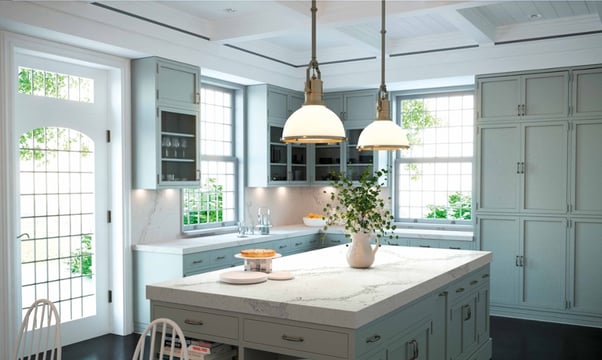 From the offset, when planning your kitchen, it is important to consider practicality with equal importance to design. A kitchen is a high traffic and use area, meaning great demand is put on the materials which formulate the foundations. Worktops in particular see the greatest demand, so choose materials wisely when creating your kitchen - Caesarstone surfaces are very hygienic, easy to maintain and clean.


2. Set a simple splashback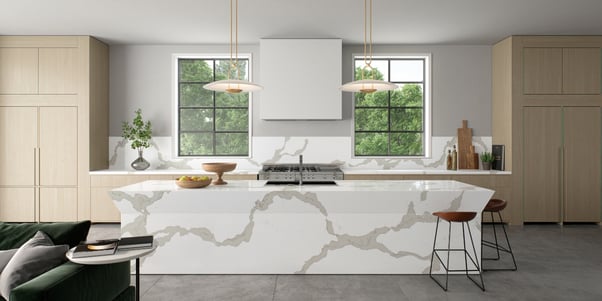 Connecting your worktops upwards with an easily cleanable, yet incredibly stylish Caesarstone splashback will truly combine function and form. Avoiding tiles with difficult to clean grouting will save time and energy in the long run, whilst a single slab splashback will be effortless to maintain.


3. Cleanable cabinetry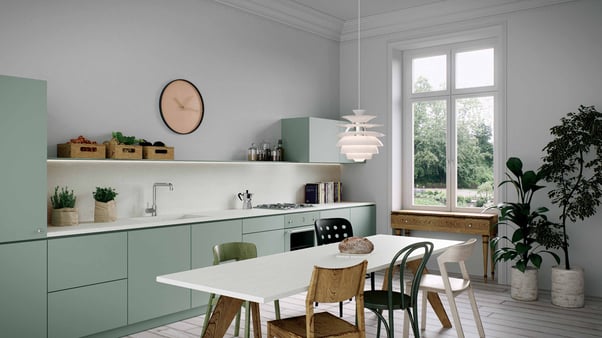 Simple flat-fronted, wipeable cabinets add to the ease of care. Gloss fronted cabinets are especially easy to clean, but if you're after more traditional styling then simply choosing your paint carefully by using a hard-wearing paint that has been correctly prepped with primer and undercoat, should allow for cleaning without damaging aesthetics.


4. Be smart with appliances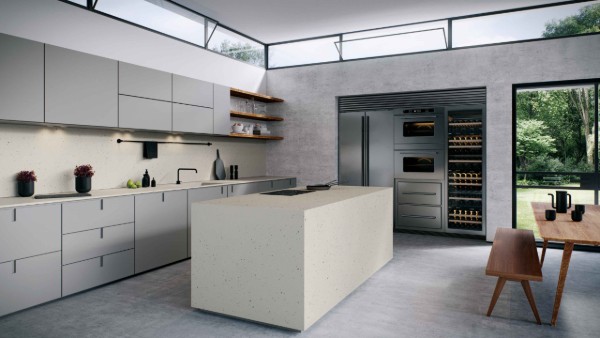 Choosing hi-tech appliances with self-cleaning functions will truly take the strain out of your cleaning efforts. Even simple design decisions can have a big impact on maintenance long term, with smooth-surfaced induction hobs for example being much easier to clean than intricate gas hobs.
5. Finesse your flooring choices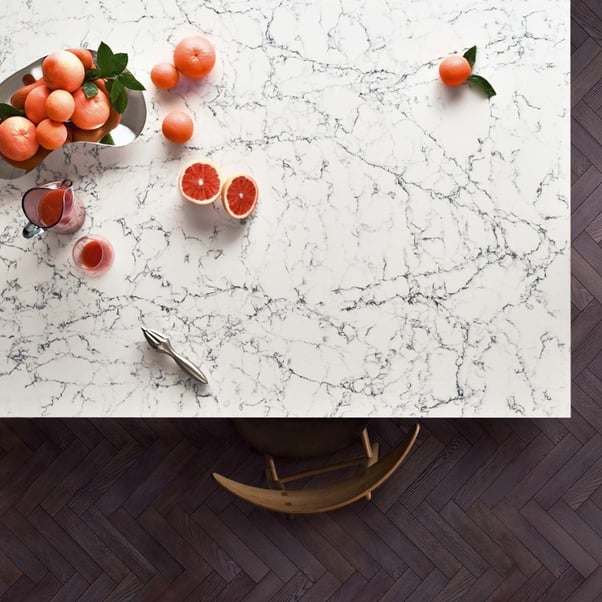 Again being considerate of material choices will see the longevity and easy maintenance of your kitchen, and floors are no exception. Stone and wooden floors are particularly hard-wearing, low maintenance and easy to clean. Ironically though the principles of interior design often indulged in the belief that the darker the better for flooring to disguise build up of dirt, there is argument for the opposite. In fact, the lighter the flooring the better, as the more consistently we spot spills and clean, germs and bacteria aren't given the opportunity to accumulate and become a cause for concern.
6. Clever cupboards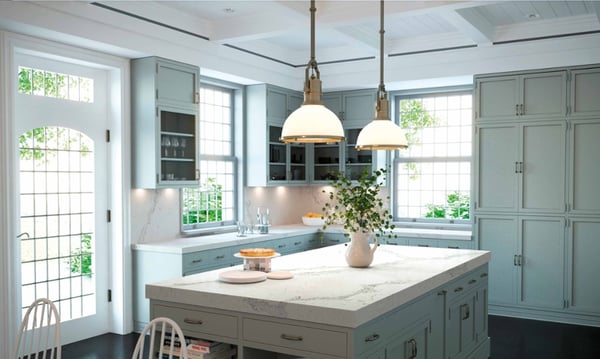 Lining cupboards and drawers will increase their longevity and make them much easier to clean. Also being clever with storage will mean that more items can be carefully stored as opposed to cluttered, dust and crumb casting surfaces.
Placing bins beneath your sink will limit the distance that you need to travel between the two, thus diminishing the chance of waste dripping onto the floor or your surfaces.
Plan your perfect clean, fresh kitchen with our Ultimate Guide to White Kitchen Design…
Image Source: Caesarstone