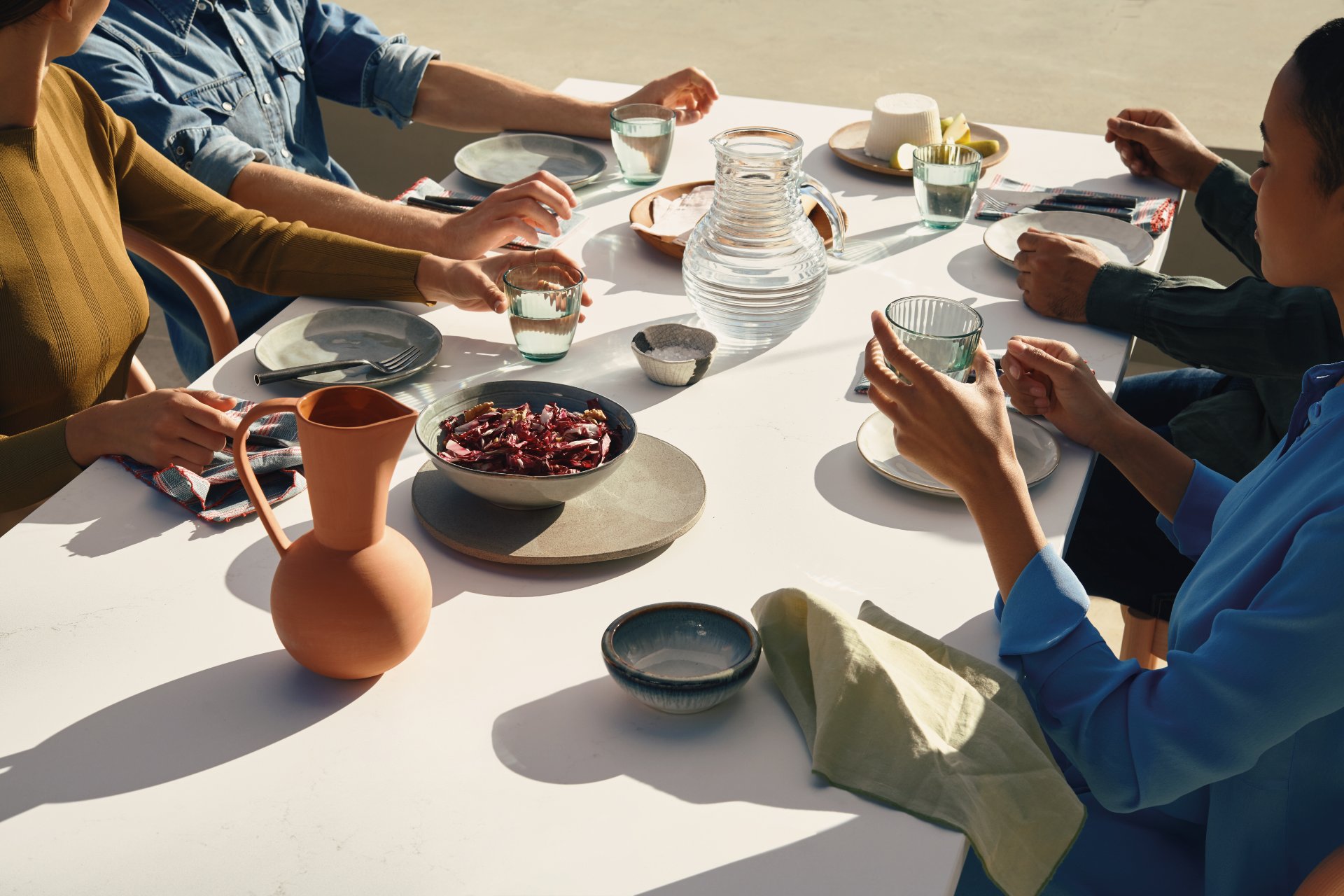 As we make the most of the balmy summer nights, it's the perfect time to utilise your outdoor space for al fresco dining experiences. Join us as we explore what creates a comfortable outdoor space to entertain and host gatherings. With advice on heating options, canopies, seating solutions, soft furnishings and table setting - as well as the all-important culinary delights - we look at all the elements needed to curate the ideal outdoor banquet.


Setting the scene for al fresco dining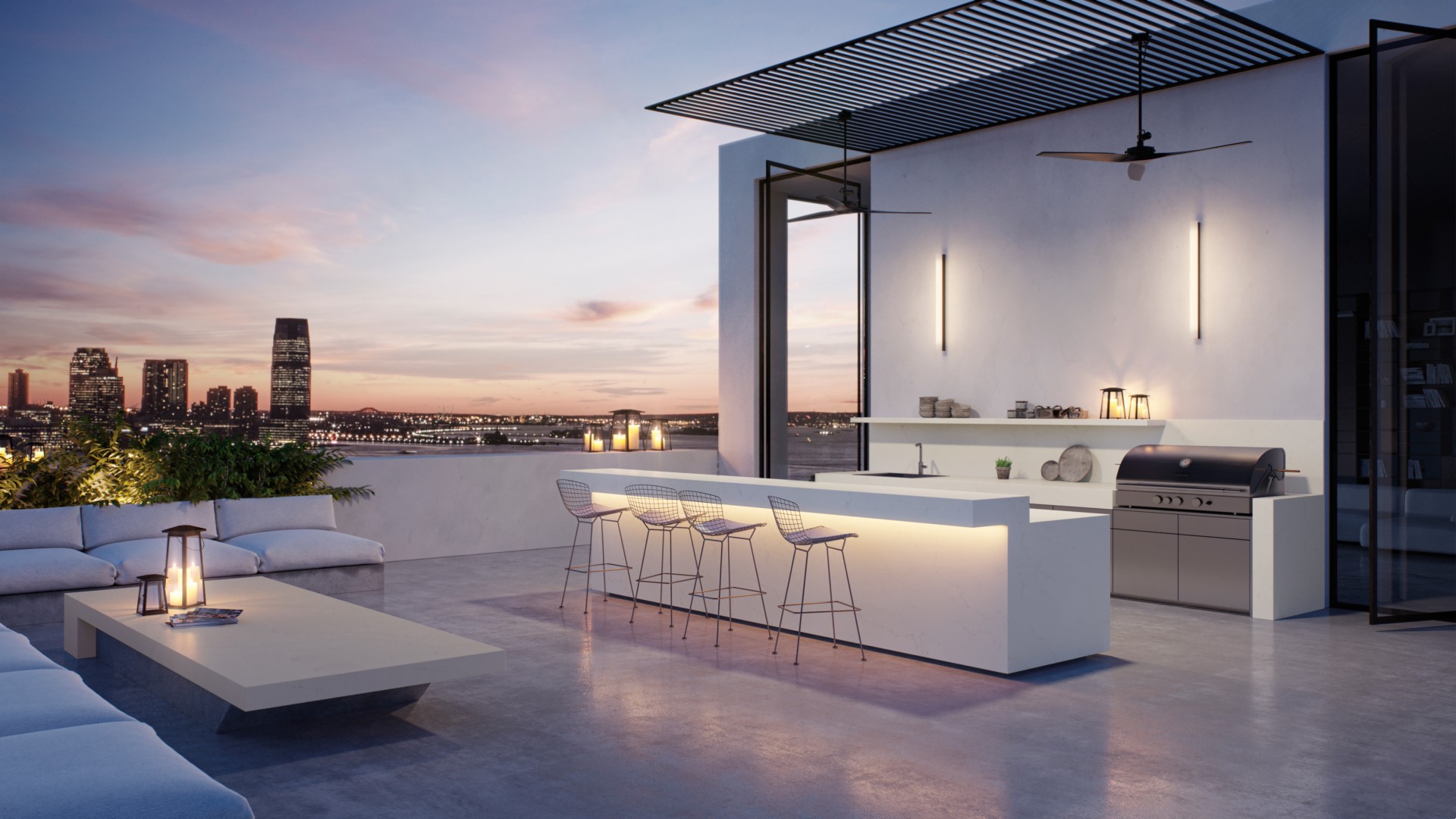 515 Palm Shade
To create a more intimate, cosy setting, consider drawing in the space and creating the illusion of an outdoor room will enhance the atmosphere. From pergolas with trailing plants, to fabric canopies or even parasols, each will help to add this element. An added benefit is extra protection from the elements, allowing you to extend your time outside whatever the weather brings.

On those cooler evenings, having outdoor heating will enable you to embrace the al fresco experience for even longer. From electric, gas or even log burning fires, this extra boost of heat will add to the cosy feel of the outdoor dining experience.
Lighting is so often neglected in outdoor dining, but will make such a transformative difference. Candles add a sense of romance and delicate ambiance. Fairy lights or lanterns are also effective in adding to the magical atmosphere. Don't just focus on the dining zone, but make the most of highlighting pathways and the corners of your garden for overall effective mood lighting.


Hosting a memorable al fresco occasion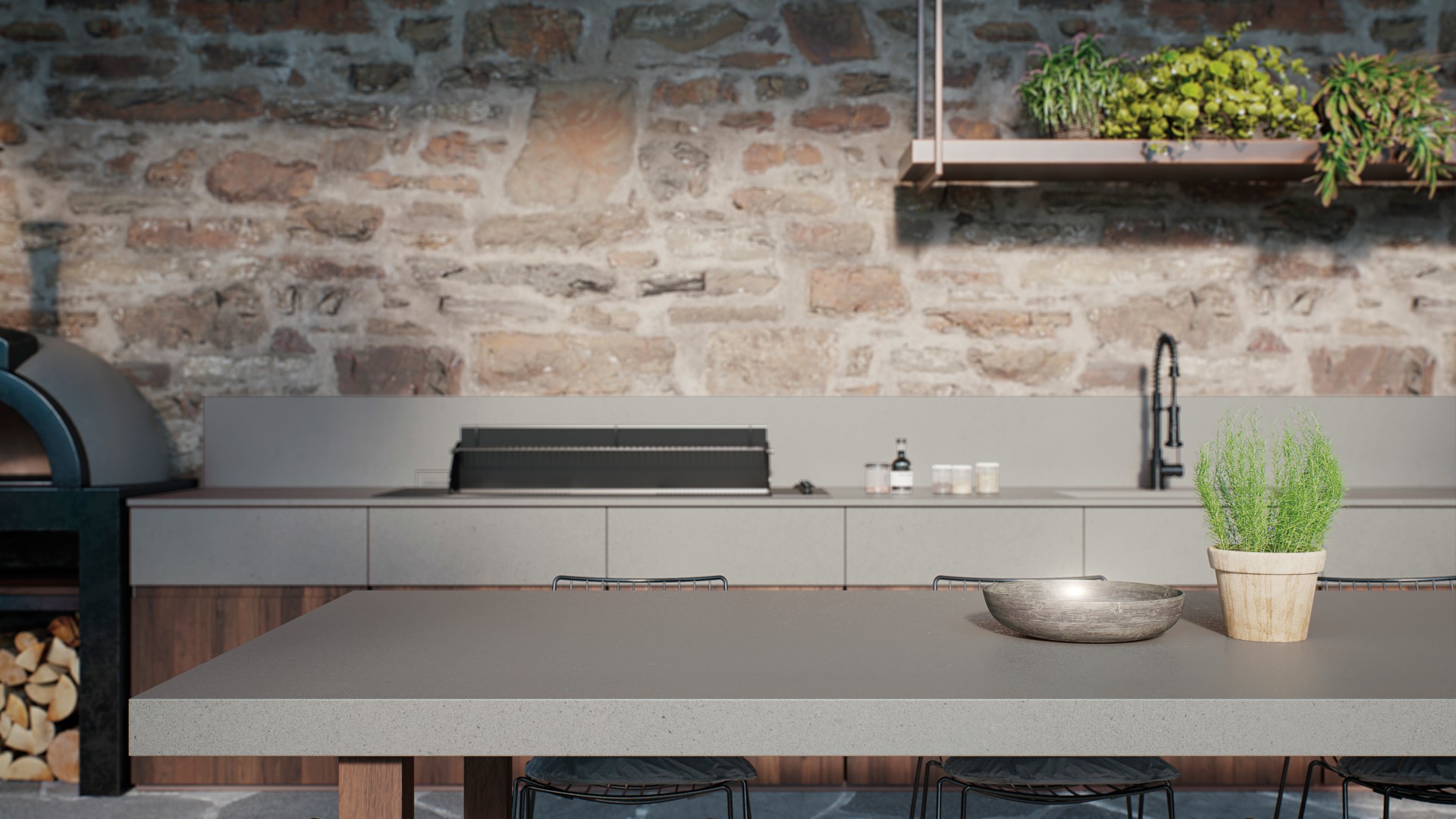 406 Clearskies
Having created a special outside space, it's time to prepare for your guests in making it a truly memorable occasion. Dress your al fresco dinner party area for a beautiful display to leave your loved ones in awe. Add cushions, throws and rugs to your set-up for extra comfort and to add interest in pattern and texture. Such elements will also increase the ease of transition from inside to outdoors, with the flow and connection made more seamless.

Adding fabrics in the form of a tablecloth, runner, place settings or napkins will add additional softness and comfort to the scene. It also helps to add extra colour into your garden. Whether you prefer bright, vibrant colours, or more subtle neutral tones, your table setting will be elevated for these extra touches. Try adding some foliage from round the garden in addition, with green garlands or sprigs of wildflowers in vases to connect the dining experience with your surroundings.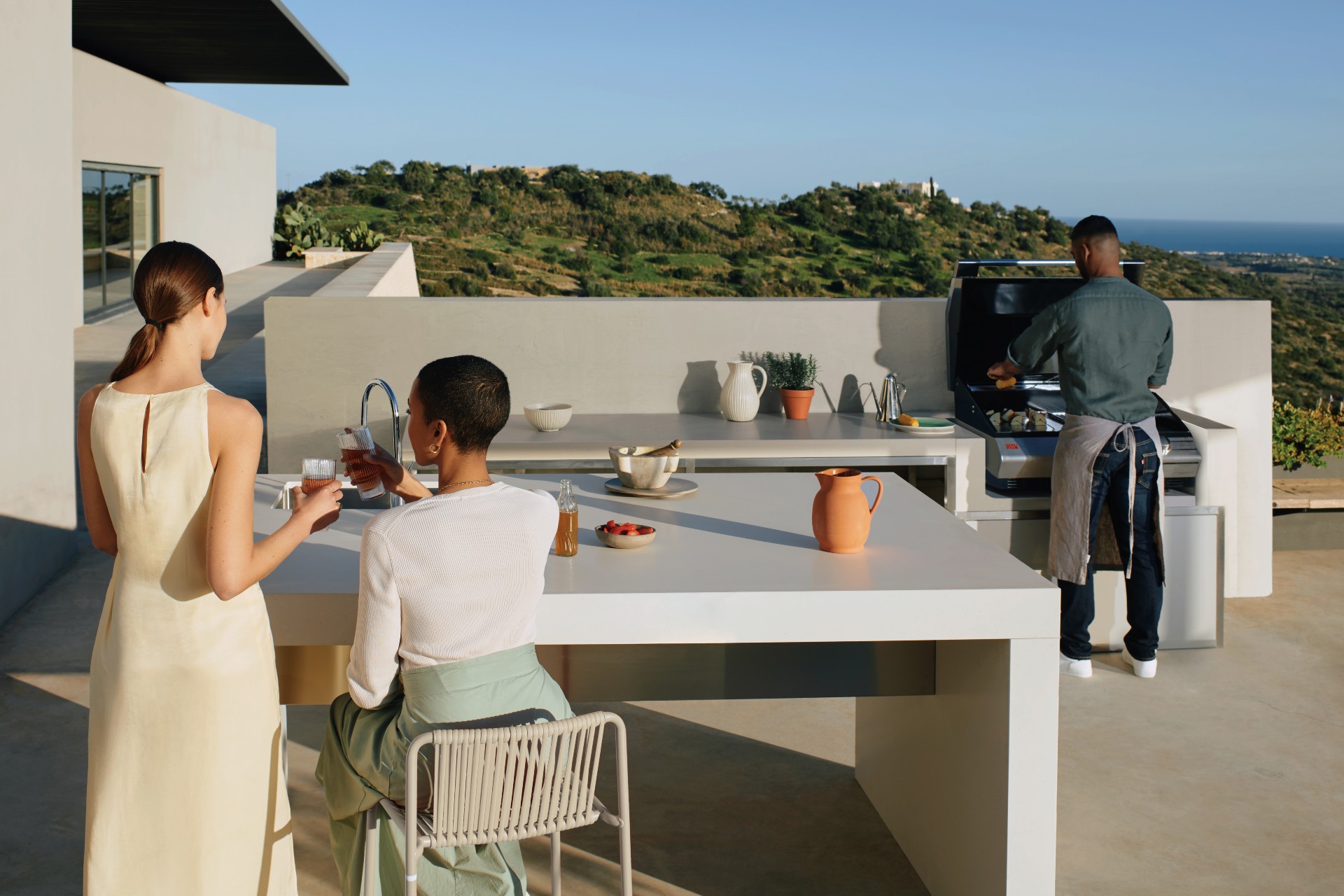 405 Midday
Along with being an opportunity to show off your BBQ or pizza oven prowess, remember to include lighter accompanying dishes. Whether you grow your own or want to make the most of supporting local businesses and their fresh produce, outdoor dining lends itself well to shared dishes of light and fragrant tapas. From bowls of tabbouleh, to seafood paella and rich tomato bruschetta with freshly picked herbs, the aromas of the food will infuse with those around you to make your guests feel truly at home in your outdoor haven.

Just as important as the food are the accompanying drinks. Whether you're planning a tee-total occasion with refreshing punches and lemonade, or a more merry occasion with the excuse to fill up the wine glasses or create a pitcher of Pimms, then choose fresh ingredients to add to the drinks wherever possible and consider the combination with the food on offer.
Feeling inspired to host your own al fresco dining experience? Check out our Kitchen Trends Lookbook to see what design inspiration you want to infuse into your outdoor kitchen…


Header image source: Caesarstone
Topics